Radio Controlled Christmas Tree – Comedy Act | UK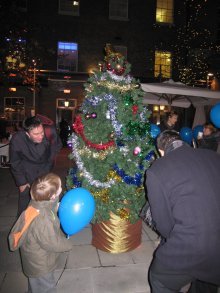 Radio Controlled Christmas Tree
The radio-controlled Christmas tree! Hysterical street performing Christmas tree. A radio-controlled android capable of moving, squirting water and talking via a two-way communication system! Surprise your guests this Christmas with a tree that talks back. This superb tree is available for all manner of events, be it a big corporate Christmas party, a shopping centre or at a private party.
Testimonials:
"I didn't stop laughing"
– Arts Council of England.
Photos of Radio Controlled Christmas Tree