Pole Players – Pole Dancers | UK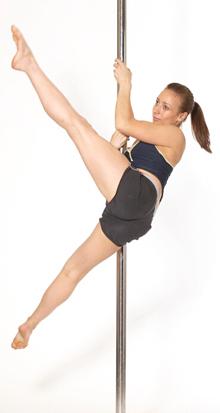 Whether youre looking for costumed stage shows for a major event or a fun activity to keep your private party guests amused, Pole Players events team can add that certain je ne sais quoi to any celebration! They have performed at hundreds of events from big publicity affairs like Elton Johns White Tie and Tiara Ball to smaller intimate parties at Soho House.
The dancers challenge perceptions of what can be achieved on the pole. They incorporate aspects of various dance forms such as ballet, salsa, Arabian and Burlesque with circus like skills to create mesmerizing pole performances that can be the centrepiece of your event/party. They can arrange anything from a single performance to a themed night with multiple performers and performances.
They have worked with many event companies and party organizers creating bespoke entertainment for their clients. Be it for a large corporate event or an intimate A list party, Pole Players can work with you to create the perfect entertainment. Their past clients have ranged from major UK PLCs to celebrity parties and film launches.
Pole Players can also do demonstrations and teach people how to pole dance during your event. Being able to learn as well as watch is always a great feature for any party or event and loads of fun. The teachers are down to earth and approachable so that the right vibe is created, and they can fit their poles practically anywhere.
Pole Players usually perform 2 sets of approximately 4 minutes.
Please note that Pole Players do not have their own poles – they need to hire them in for your event.
Testimonials:
"Great teacher - really encouraging even when I was completely useless! A really good and fun work out with a nice bunch of girls."
- Private Client
"The venue and class times were very convenient, fantastic teacher, who is lovely and very encouraging. Very well planned lessons and a fun way to keep fit!"
- Private Client
"Pole Players provide a really fantastic service. Friendly and organised from the beginning, their contribution to the party was phenomenal. When we were asked to organise a pole dancing party we struggled to find something that was fun yet not tacky. Pole Players provided the perfect solution - a very professional approach. The girls are incredible dancers but make pole dancing hugely fun and un-intimidating. I would highly recommend them to anyone - they offer a unique service."
- Kasimira Party Organisers
Previous Clients Include:
Soho House
Cafe de Paris
Embassy
Umbaba
Capisce
Atlantic Bar & Grill
Photos of Pole Players