PJ Photo Booths – Photo Booth | UK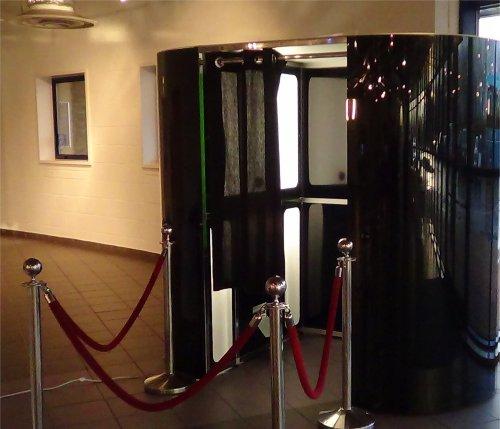 PJ Photo Booths
These photo booths come with a trained supervisor who will be with you throughout your event. The booths can seat 3 people with room for another 3 kneeling in front. This is a fun, interactive photo booth which is great at corporate events, weddings and birthday parties. A large selection of props will be available to use such as wigs, hats, colored glasses, scarves, feather boas etc.
The booths have the latest software available with an on screen touch system which allows you to set a back ground to many places around the world. You and your friends can also use the props to make some hilarious memories. A set of 4 photos will be dispensed for you 15 seconds after the last photo is taken.
On screen video messaging can also be performed and this will all be recorded along with every photo taken that evening in the booth. It will be sent on to you in the post a few days later on a cd, so you can circulate amongst your colleagues any of the photos or messages that you choose.
Technical Specification:
The space required for the operational use is 9ft(w) x 6ft (d) x 7ft (h). 1 x 13amp power point required.
A small cover /marquee is available for outside use as an added extra.
Standard Length of Performance:
Operating hours are normally 4 hours with a set up time of 45 minutes.
Photos of PJ Photo Booths