Pizza Pilgrims – Pizza Stall | UK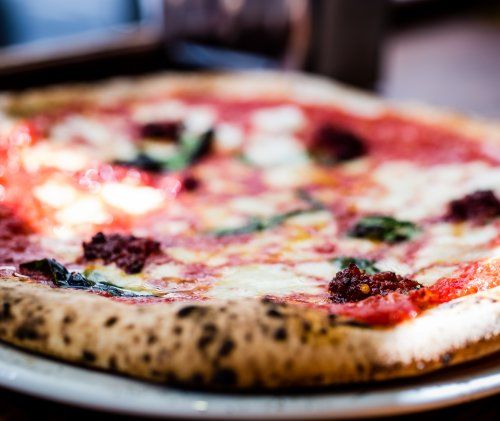 Pizza Pilgrims is the brainchild of brothers Thom and James Elliot, who decided to give up their day jobs and travel the backstreets of Italy in their three-wheeled Ape van, learning the secrets of traditional Italian pizza making. After 6 weeks and 4,000km they took their new-found knowledge and put it to the test, opening a street food stall on Londons Berwick St. Market. From a hand-built pizza oven installed in the back of the Ape, they produced the best in traditional Neapolitan fare, come rain or shine. They have since moved into four walls, opening a pizzeria on Dean St. in the heart of Soho. The Pizza Pilgrims can attend your corporate event or private function and create delicious pizzas for your guests.
Pizza Pilgrims functions on the basis that keeping things simple, using the best traditional ingredients combined with a huge dose of passion can create something exciting and unique. Quality is key, and all ingredients are carefully selected to ensure that our pizzas are authentically Neapolitan and most importantly, delicious.
The beloved Ape van (Concetta) still forms the centre piece of the Pizza Pilgrims stall, with the pizza oven positioned in the back. The rest of the stand aims to keep a traditional pizzeria feel, with green and white striped awnings, chalkboards and fresh ingredients on view. It is a huge part of the Pizza Pilgrims experience that customers can see their food being freshly prepared and cooked.
Standard Length of Hire:
The Pizza Pilgrims can be hired according to the client's requirements.
Photos of Pizza Pilgrims