Pastiche – Christmas Ice Fairies | UK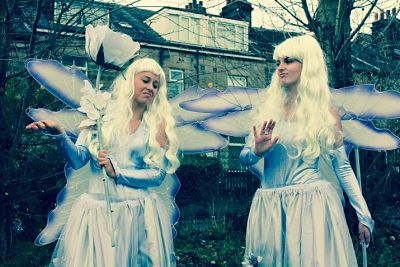 Our Christmas Ice Fairies can be naughty or nice this Christmas.If you want a traditional happy, beautiful fairy to greet your guests as they arrive and sprinkle magic dust around the event, then our fairies are perfect for this.
Alternatively, our fairies can be cheeky, naughty fairies that play a comical, disobedient character that begrudgingly wishes guests a Merry Christmas in their 'Scrooge' like wit! With their frosty manner and ice like tones, they are the perfect twist to your festive cheer.
Duration: 3 hours in sets.
Photos of Pastiche Ice Fairies