The Panto – Comedy Walkabout Act | UK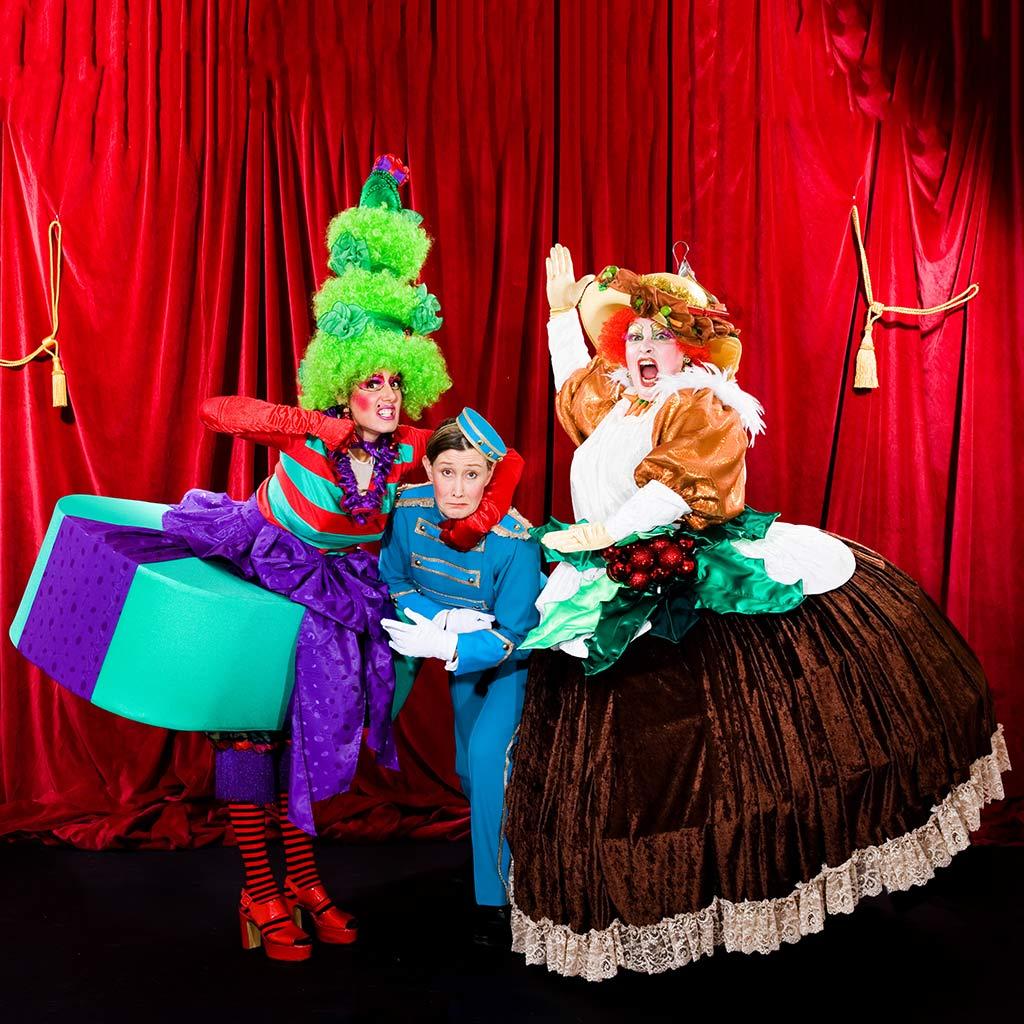 The Panto
Oh no it isn't? Oh yes it is! Panto has been let loose on the street in all its gaudy glamour and fantastic finery. Enjoy those favourite characters, The Ugly Sisters – as they search for their Prince Charming and try out a new Cinderella! Tonnes of laughter and Pantomime participation as with your help, the Ugly Sisters get their comeuppance from the wily Buttons.
Glorious traditional pantomime with costumes on a Christmas theme will add a touch of glamour and hilarity to any event. This act can be performed as street theatre and/or walkabout as there are 'set' performance pieces within each 30 minute performance. The costumes are very big so this needs to be taken into account. Unfortunately this act cannot be performed in wet weather.
Standard Length of Performance:
This act is available for 3 x 30 minute shows and also available for walkabout.
Testimonials:
"Wow the girls were AMAZING! Full of life and character both off stage and on! They were a pleasure to be around and I found myself wanting to dive into the make-up box and join in. They were wonderful on the meet and greet being cheeky, OTT and completely in your face – exactly what we needed to get the guests going! They were professional, punctual and simply fabulous! I would love to work with them again when the time is right. Please do pass on my feedback to them. Thank you for all your help with this booking."
– Dish Catering Limited (via Contraband)
Photos of The Panto