Mutya Keisha Siobhan – Pop Group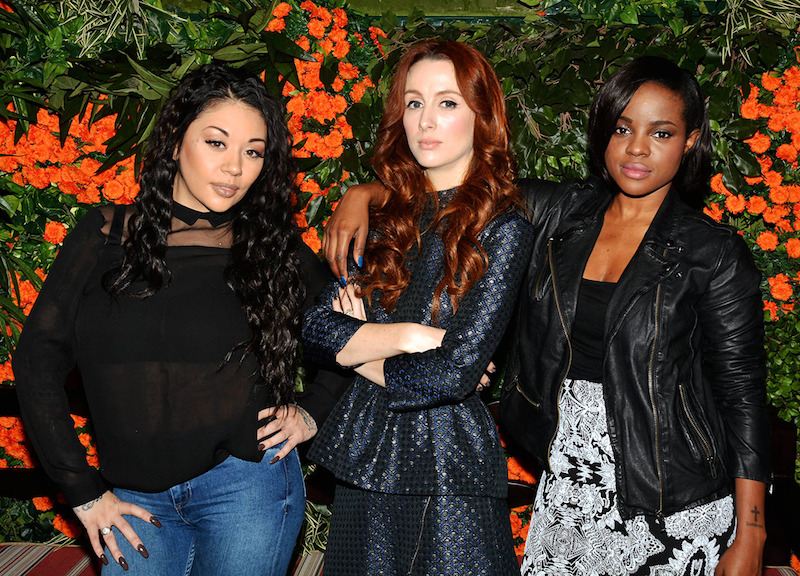 Mutya Keisha is available to book for a variety of corporate events. We work in direct association with Mutya Keisha's representative as her preferred booking agent.
Mutya Keisha Siobhan (MKS) is made up of the three founding members of ever-changing female pop group Sugababes. They re-formed under their new name in 2011, but did not officially confirm the rumours of their new collaboration until 2012. Their return to pop music was voted by NME as the 11th biggest moment of 2012, in their 75 Moments That Defined 2012 list.
MKS have many high-profile music fans, including Emile Sande, who has written music for the group, and magazine Ponystep, who had the girls performing for New Year's Eve party in December 2012.
The girls perform a mix of the original Sugababes hits, such as Freak Like Me, Overload, Run For Cover, Stronger, and Round Round, alongside new tracks from their forthcoming album, which is currently set for release in early 2014.
Photos of Mutya Keisha Siobhan
Book Mutya Keisha Siobhan
Want to book a performer, or just find out more? Give us a call on +44 (0)208 8291140 or use our online contact form via the button below.