Mini Men – Professional Dwarf Actors | UK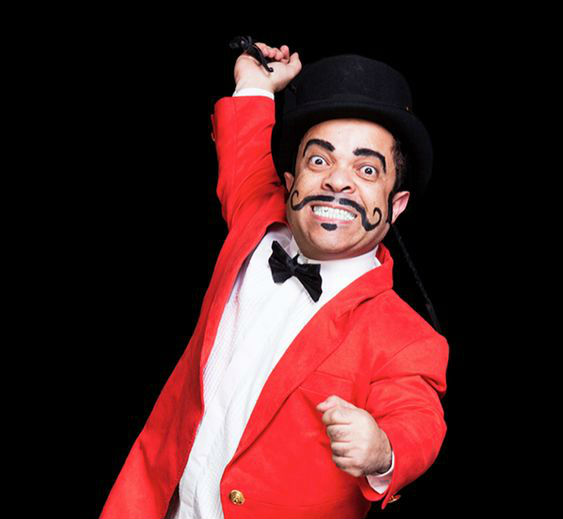 Mini Men are so much fun to have at corporate events and private parties. These professional corporate entertainers are great for many different themes. These dwarf actors possess an excellent sense of humour and with a wide range of costumes available they can adapt to any theme. Little People are a great choice for a variety of events from corporate events through to birthday parties as well as stag and hen weekends.
Here are just some characters available:
- Mini James Bond
- Mini Ring Master
- Oompah Loompahs
- Mini Clown
- Mini Elves
- Mini Doormen
- Mini Rabbit
- Mini Monkey
- Mini Acrobat
- Mini Mexican
Or any character you can think of....
Standard Length of Performance:
The times can be suited to the client's requirements.
Testimonials:
"It was a pleasure to work with Gemma and her team who were extremely professional. The performances on the night were spectacular and perfectly tailored to our party theme."
- LOreal
"They have worked with us closely since 2011 supplying performers for our annual UK festivals. They always go above and beyond to cater for all our needs. They even create bespoke costumes to fit our themes and bring our ideas to life. The standard of all their acts is extremely high and we hope to continue working together for a long time into the future."
- The Zoo Project Festival UK and Ibiza
"They have been our core suppliers of performance and entertainment both in Ibiza and in the UK since May 2011. We have a great working relationship and they are very professional and always supply us with outstanding dancers and hostesses. They have custom made our brand new costumes for season 2013 and we are very happy overall with all the work and input Evolve has with our company. They have exceeded our expectations on every level."
- Pukka UP
"They have a great selection of artists and performers for all kinds of events. I enjoy working with Gemma as she takes the time to deliver any demanding request and will always make sure you are happy with her service."
- Little Black Party
"Here at White Label we have always received a consistent and professional service from these performers. All performers supplied have been very hard working and reliable and with the utmost care taken in their amazing costumes and overall appearance. We happily use Gemma and her team for our community events wherever possible."
- White Label
We have been using Gemma for all our entertainment needs at our venues for over a year. We have to say the team are very easy to work with and always accommodating new ideas. I have always found the entertainers to be of a very high standard and the costumes have never failed to blow us away. Being a commercial partner of the local university we have found that Gemma has always been our first point of call for entertainers whether it be student based themes or crowd stopping entertainment for our Saturday nights."
- Elements Group
"They are amongst the most professional in the business, providing spectacular and immaculate performers that have always helped our events to stand out."
- Abulsh Events
Gemma and her team have been extremely helpful and have meet with our demands week in week out! She has always supplied the best performers along with some amazing and unique ideas week in week out! We love working with Gemma every week and look forward to working with her in the future."
- Cameo
"Having worked with Evolve entertainment over the past few years now, I can happily say that Gemma and her team are our go to people when it comes to creative shows and engaging acts. Heres to many more long nights together."
- Nineteen84
Previous Clients Include:
Elements Group
White Label
Little Black Party
Pukka UP
The Zoo Project Festival UK and Ibiza
LOREAL
Citroen
MTV EMAs
Swedish House Mafia
European Vibe
Secret Brunch
European X Games
Sky
Photos of Mini Men