Maurice as Del Boy – Comedy Lookalike | UK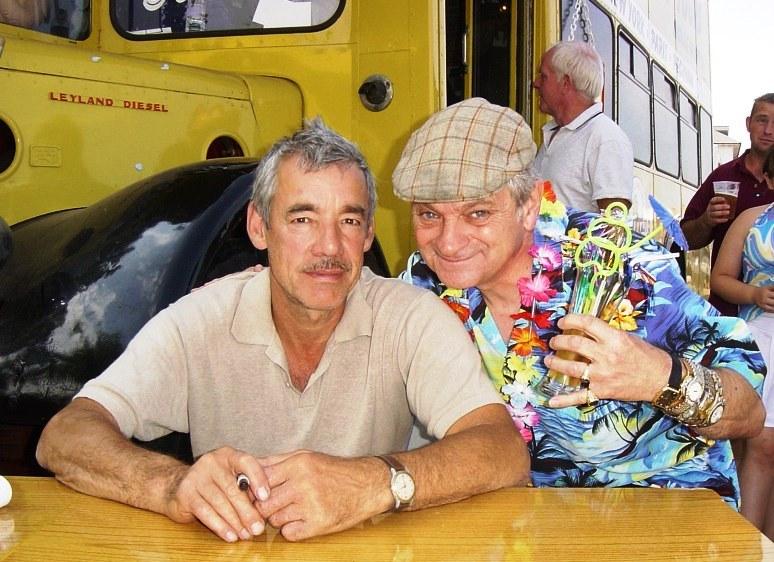 Del Boy (Maurice)
Del Boy lookalike, Maurice is not only a Del Boy lookalike, he is also the "creme de menthe" of all lookalikes in the UK!
Having been voted the UK's top lookalike in 2001, Maurice doesn't just look like Del Boy, he also sounds like Del Boy. Same height, same walk, same inside leg – is this too much info?!? Everyone will be fooled into thinking the wise cracking cockney is really amongst them! He'll fit in anywhere and everywhere, as the guest from hell at a birthday party, a fantastic addition to any corporate video or even to be used in advertising!
Book him now, you know it makes sense (Unless you're the old bill)!
Testimonials:
"Not only did they join in with the group of guests invited, but their stunts were memorable."
– Kiremko
"Thanks for your ecellent performance at The Gibbs Gillespie Christmas Event. My clients were over the moon with the whole evening and they have recieved nothing but positive comments of mostly 'Fantastic!'"
– Gibbs Gillespie
Previous Clients Include:
BBC
ITV
Dell Computers
Orange
Vodafone
Siemens
UK Gold
Royal Bank of Scotland
EasyJet
British Gas
Tesco
Virgin
Next
Marks & Spencer
BMW
Rover
Mercedes
Honda
Sharp
Thorntons
Gibbs Gillespie
Kiremko
Photos of Del Boy (Maurice)