Marc – Close-Up & Stage Magician | London| UK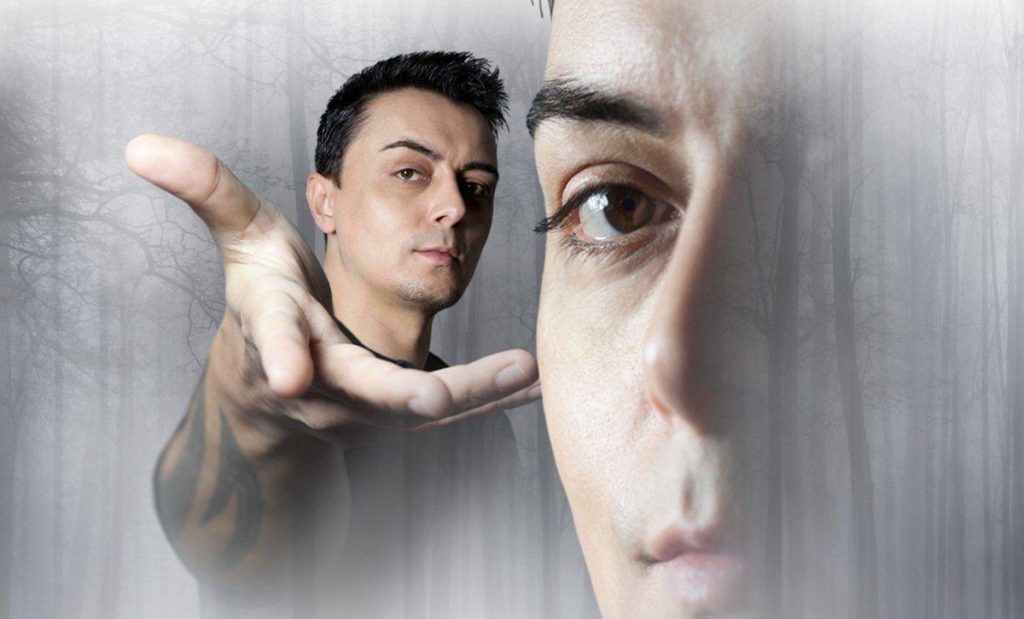 Since the early 90's magician, Marc has been captivating audiences all over the world with his tricks. From formal receptions at The United Nations in New York to celebrity weddings in Hong Kong, his magic is an international crowd pleaser. If you would like to hire a close-up magician for corporate entertainment , Marc is a great option!
He has devoted his life to studying some of the most mysterious arts and phenomena, establishing a reputation as one of the finest exponents of the unexplainable alive today.
Marc's astonishing stage shows are as captivating as his more intimate demonstrations. Whether people have witnessed him in a theatre or up close at a drinks reception, they are left intrigued as to what they have experienced; suggestion? The paranormal? Illusion? Psychology? Deception?
What everyone is sure about is that Marc is without doubt, one of the most fascinating people they will ever meet.
Close-Up (Mix and Mingle):
Whether it is a formal event or informal gathering, close up performances are a fantastic way to break the ice. Marc interacts with your guests, engaging them with unbelievable demonstrations right in front of their eyes. Close-up performances are self contained and suitable for any occasion.
Cabaret (Stand Up):
Marc's cabaret act is suited to audiences of 30 – 2000. For up to 30 guests, he performs his 40 minute intimate cabaret, (referred to as a parlour act before the days of television) and this normally takes place around the dining table or in the lounge with after dinner drinks.
For larger audiences a stage and PA (amplified sound) are usually required. The act incorporates mind over matter, illusion, mind reading, persuasion and deception.
Testimonials:
"Amazing!"
– The Express
"I've never seen anything like it."
– The Times
"Brilliantly done."
– Sir Bob Geldof
"Absolutely fantastic!"
– HRH Prince Charles
"That's not trickery, that's real."
– George Michael
"Brilliant."
– Richard Branson
"You are not human!"
– Sarah Donaldson
"Now that's bloody amazing."
– Davina McCall
"Defies explanation."
– Jonathan Ross
"Totally Unbelievable."
– Hugh Grant
"How the hell did you do that?"
– Eric Clapton
"We have all seen Magicians, Marc is a different entity. His persona is utterly captivating, his performance absolutely phenomenal"
– The Express
"Marc is brilliant!"
– The Evening Standard
"Many thanks for your assistance with our Christmas Party entertainment. Marc was absolutely amazing. He really did capture the crowd with his magic, very good feedback from everyone totally lost for words – Amazing, Brilliant, Defies explanation. Absolutely Fantastic."
– Advent International (via Contraband)
Previous Clients Include:
Merrill Lynch
Sony
Microsoft
BBC
Disney
Apple Computers
American Express
The Times
Rolex
BMW
Coca Cola
Jaguar
Columbia Pictures
George Michael
Richard Branson
Photos of Marc