Malcolm – Mindpower & Memory Act | UK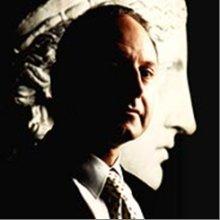 Malcolm is an outstanding entertainer, who has harnessed his memory skills to enthral corporate and private clients alike for the past 30 years. This special routine of 'The Uninvited Guest' is unique, and is tailored to each client personally. Malcolm will remember the names and relevant information for up to 200 people before the event, and uses it to hilarious effect in a highly powered performance that will leave people speechless. He has also worked with audiences of 600 or more, ensuring that everyone present feels part of the same, warm experience.
Malcolm's unique talent can be used in combination with either his naturally affable personality, or his ability to remain as serious a character as a US Senator, or even a visiting CEO. This unique blend of skills provides clients with an endlessly diverse number of roles which Malcolm can fulfil, from team building exercises at weekend conferences, to the more traditional after dinner entertainment on which he has steadily built his reputation. Whether playing it straight in seminars or ensuring an event finishes on a high, Malcolm has proven himself to be the perfect tool for corporate functions both large and small.
An integral part of Malcolm's 'Mindpower, Memory and Magic' performances over the past 30 years is his ability to "fly under the wire", keeping his real identity secret from everyone until the time is right to reveal himself! He has performed under many guises, from a humble waiter to a US senator, carrying off each tailor-made performance with consummate ease and aplomb.
To attempt to adequately explain what it is Malcolm brings to your function would be near impossible: it is an intensely personal performance, whereby each performance is tailor made for the client and their guests. Over thirty years of word-of-mouth recommendation has proven to be Malcolm's strongest selling point, whether it be performing his rip-roaring 'Stranger' routine, or artfully handing out 'impromptu awards' to members of the audience, and putting his own unique twist on the role of Master Of Ceremonies.
Acts Available Include:
The Stranger
The VIP
The Guest Speaker
After-Dinner Speaker
Master Of Ceremonies
Awards Host
The Ice-Breaker
Team-Building
Vignette Memory
Spoof and Surprises: The Waiter, The Gatecrashing Guest, The Blast From The Past, The New Position, The Master Of Disguise.
The Master Of Ceremonies:
A very simple use of Malcolm's infectious enthusiasm. And one which needs no real explanation. Often, when a particular company has decided they can't get enough of Malcolm, and even though they have had him perform his 'Stranger' or 'VIP' routines on many of the attendees, Malcolm's surprise attendance at the evening's closing function has brought whoops of joy and applause from the crowd when they realise that they're in for a treat. Malcolm is often used in this capacity to present awards (whether real or humorous), make announcements, and generally act as the toastmaster for the evening. Of course, Malcolm can pepper his declarations and awards with some off the cuff one liners about individuals in the audience, make fifty pound notes disappear into thin air, and generally ensure that the different sections of the dinner or function go along smoothly and hilariously. Yet another simple way to utilise Malcolm's unique blend of skills and personality.
The VIP Guest Speaker:
From Washington to Tokyo. From The City of London to Shanghai. In recent years, a number of high flying multinationals have jetted Malcolm around the world to perform specially for them and their clients at some of the most prestigious and high level corporate events. Utilising his unique ability to process information, Malcolm presents himself as either a high powered executive, using his magnetic personality to draw the room's attention to the stage. In this way Malcolm has performed throughout the world with a simple but brilliantly choreographed performance. Taking his place at an event, Malcolm can maintain a dignified role, completely in the background. From then on, the games can really begin – slowly bringing in anecdotes about new colleagues, making hilarious suggestions about the competition, or directing new markets to conquer. As ever the choice of information and of people to join in is under your control. Malcolm has wowed high profile executives with his performances over the years. With several repeat bookings, they realise that Malcolm is a performer they can trust to put into any sort of situation, be it a small informal party or a large high profile and important convention. In over twenty years of performing at the highest boardroom level, Malcolm has not had one single complaint.
"The Stranger"
A Stranger joins you at your dinner party…
"Who is he?"
He might be a friend from the distant past that you can't quite place. He could be the new chief executive of your largest client, whom no one has ever met until now. He knows everyone at the dinner, and reveals hilarious anecdotes about them all during a masterful after dinner speech. The effect is astounding. The tables are left buzzing with excitement and amazement. How much does this man know? Where does he get his information? And how many more surprises does he have in store?! It is only when objects begin to disappear, and jewellery catches fire that you realise that you are in the hands of one of the most dynamic and versatile performers in Britain today.
Testimonials:
"Wow that was great!"
– Tony Blair
"Magnifique!"
– Jack Chirac
"…I would like to thank you very much for turning our bubble party into a magical feast. Your performance was simply outstanding. The effect that you have on people is just amazing and I am sure that every one of them will remember that time spent in your company as unforgettable."
– Veuve Clicquot Ponsardin
"…Your act was funny, clean and extremely clever. Delegates are still talking about it and probably will do for a long time!"
– The Lawn Tennis Association
"…Wow! Thank you so much for entertaining us all last night. I can honestly say you stole the show. Everyone was enormously impressed and amused and both since the evening and during, people kept commenting what a great idea it was to have you there. It simply couldn't have worked out better."
– Saatchi & Saatchi Advertising
"…Rarely am I at a loss for words, but how can I thank you properly for your performance. The evening was turned from excellent to outstanding in about 20 seconds. As you saw, everybody thoroughly enjoyed the entertainment you provided and loved being personally involved."
– Orange
"…May I take this opportunity to thank you for excellent and highly motivational 'training' sessions. The team had a great day, with your act being the icing on the cake."
– Coca-Cola & Schweppes
"…What can I say? Your performance was superb and was enjoyed by everyone who attended the lunch. It is a pleasure to deal with someone who is so professional and obviously enjoys what he does. Excellent."
– BT
"…Now that the show is over, I would like to place on record my thanks for your excellent performance. Your ears must have been burning for days afterwards as everyone I spoke to was still raving about you – in the nicest possible way of course!"
– British Airways
"…Thank you for your tremendous performance at our recent Golf Day. Your act, which totally captivated our guest, was the highlight of a very successful day."
– Whitbread Pub Partnerships
"…Everyone, including me, thought your act was brilliant – you really did make the night. Food, discos and casinos we've had before, but never such an unusual and clever act."
– Stevens & Bolton Solicitors
"…Thank you so much for the most excellent performance I have ever seen. Your show was superb and was thoroughly enjoyed by everyone there… I can safely say that Green Elephant will certainly be seeking your services again….Thank you for making our evening enjoyable, interesting, amazing and astounding."
– Green Elephant Ltd
"One hundred people having their own names coming at them from a complete stranger along with details of their past. Not possible? Then meet Malcolm and buckle up for seemingly the impossible. In less than two hours he'd consigned to memory more detail about our guests than most could handle in a year. Then the show starts. One hundred of our guests left mesmerised and aghast. And just in case that's not enough, he kicks into impossible magic. Talk to me about Malcolm and I'll leave you speechless, and that's before you've even met him. Malcolm is the impossible, come true. Hilarious seven (not five) star performer."
– Private Client
"The event was more than a success – It is the talk of the office this morning! Malcolm is amazing! Some thought he was a magician; others went down the Psychic route. I will stick to just plain talented! He really has a niche and not only is he a lovely guy he is a really fantastic performer. He didn't miss a name, even when people had sneakily moved around; he still knew them. It really made the evening. everyone was in tears of laughter. Having experienced his act I do think that he could charge more. It is quite honestly the best entertainment I have seen and worth a lot more than what we paid.(I have probably done myself a disservice there as we will want to use him again!). My boss was blown away!"
– Scor Insurance UK
"I know a long time has passed and we are almost at the 2009 Christmas party but I really wanted to write and thank you so very much for organising "Malcolm"! He was an absolute credit to any corporate entertainment company, the effect was exactly as we would have liked it and it was a pleasure to meet and work with him. Enormous thanks for all your help on this."
– Parkcate Aspen
"The evening went down very well with the delegates who seemed to really enjoy his act. I don't think we hadn't quite anticipated how much pre-work there would be for preparing the evening but it paid off. Although I did start to panic a little when delegates started moving themselves around and not adhering to the table plan, nevertheless Malcolm managed to work around this and remembered who was who. It was quite funny seeing delegates suddenly click that he wasn't a serious after dinner speaker and I heard lots of positive feedback afterwards with people amazed at how he 'knew' all this stuff about them."
– Diageo
"When we first met I didn't quite know what to expect: but when you started, we were all amazed by your performance and how you had all of our friends and family puzzled as to how you knew everything about them! It was so enjoyable that I knew I had to have you perform at my wedding two years later. Before the sit down dinner, you mingled in so well and convinced everyone that you were a family member. It was quite funny to see their faces! You had us, and our friends in stitches and had everyone really enjoying themselves. It was great that we managed to find an entertainer that could involve all of our guests throughout the day and give everyone something to talk about and help build a great atmosphere! Malcolm, You truly are a great act and it was so nice to have something different that no one would expect and no body even suspected!!! It was also nice to have someone that was so interested in us and our day rather than just the job!!
Once again thank you for a great job and mind blowing memory…I still don't know how you do it myself!"
– Private Client
"The party went brilliantly, and everyone in the office is still talking about Malcolm and wondering how he was able to remember all of that information! We had 80 guests and he didn't leave anyone out. I would highly recommend him to anyone wanting to add something different and special to their event."
– Hart Brown Solicitors
"…Very many thanks indeed for donating your time and expertise for the Tiffany Ball. Brilliant!"
– Tiffany & Co
Previous Clients Include:
The British Royal Family
President Chirac
Tony Blair
Margaret Thatcher
The English Cricket Team
BT
Rothschild
London Stock exchange
The Rolling Stones
Sting
Simon and Garfunkel
The Beatles
Saatchi & Saatchi
Prudential Insurance
Stevens and Bolton Solicitors
Tiffany & Co
Photos of Malcolm