Jelly Hammer – Party & Function Band | UK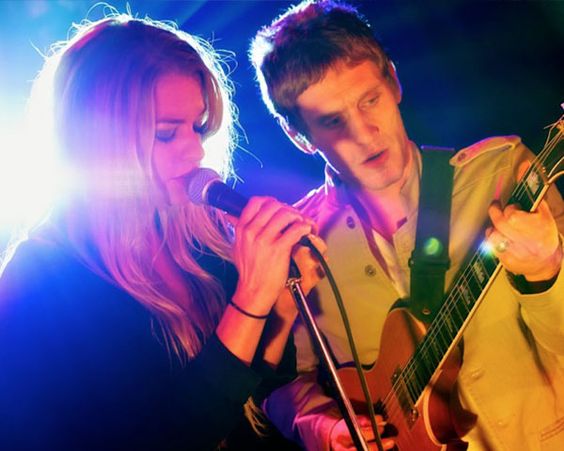 Jelly Hammer are an amazing party and function band perfect for corporate events and private parties. These corporate entertainers know how to get people up dancing and fast! Their unique repertoire makes them stand out from the crowd!
Jel·ly- ham·mer[jel-ee-ham-er]
1. An absurd and useless contraption.
2. Collective term for a group of elite musicians used to create excitement at the peak of an event, typically resulting in crowd behaviour such as air-punching, exclaiming the colloquial term – 'tune', and wild dancing. Part of what is considered a new generation of bands who have discarded previous traditional genres such as Disco-Pop and Soul, in favour of nineties dance music, mashups and hi energy current pop. Established in London, UK.
WE DO…
Have a superb set that induces near hysteria.
Look Sexy and Swank.
Play our own mashups – Think Adele/Eurythmics or Rhianna/Chemical Brothers/Dizzee Rascal, or Fatboy Slim/Groove Armada
Have a roster of musicians that have played with artists such as Lady Gaga, Pixie Lott and Neneh Cherry.
Have singers that are in-demand artists in their own right.
Have an impressive roster of acclaim from clients, that includes the CEO of Deutsche Bank.
Have a bit of a lary edge.
Have a penchant for Haribo
WE DON'T…
Play Abba, Van Morrison or Blues Brothers
Wear all-black.
Use backing tracks.
Care much for Chris De Burgh
Standard Length of Performance:
The band plays 1 x 90 minute set.
Testimonials:
"The place was rocking from start to finish and they even did two encores. We have had so many people raving about them and especially Jo the lead singer who has the most incredible voice."
– Niamh's Next Step, Charity Gala
"You guys ROCKED it! So much so the DANCEFLOOR needed to be repaired on the Sunday morning!"
– BRDD Ball
Mash Ups
A blending of two or more songs that will get you very excited on the dance floor!
Rolling In the Deep / Sweet Dreams
(Adele Vs Eurythmics)
Come Together / Insane in the Brain / I Love Rock N Roll
(Beatles Vs Cypress Hill Vs House of Pain Vs Joan Jett)
Tainted Love / SOS
(Soft Cell Vs Rihanna)
Back In Black / We Will Rock You
(Queen Vs AC/DC featuring Robert Plant)
Fight For Your Right
(Beastie Boys Vs Madness)
We Found Love / Bonkers
(Rihanna Vs Dizzee Rascal)
Horny / Bohemian Like You
(Mouse T Vs The Dandy Warhols)
Red Alert / Something Kinda Ooh
(Basement Jaxx Vs Girls Aloud)
Let's Get This Party Started / Moves Like Jagger / Use Somebody / Mr Brightside
(Black Eyed Peas Vs Maroon 5 Vs Kings of Leon Vs Killers)
Sample Set List
Are You Gonna Be My Girl (Jet)
Take Me Out (Franz Ferdinand)
Walk This Way (RUN DMC)
Fat Bottom Girls (Queen)
Locked Out of Heaven (Bruno Mars)
Domino (Jessie J)
Mr Blue Sky (ELO)
Beggin (Madcon / Frankie Valley)
Toxic (Britney Spears)
Party Rock Anthem (LMFAO)
Word Up (Cameo)
Crazy In Love (Beyonce)
Don't Stop Believing (Journey)
Don't Stop Me Now (Queen)
Forget You (Cee Lo Green)
Hey Ya (Outkast)
Live and Let Die (Wings)
Poker Face (Lady Ga Ga)
Sex on Fire (Kings Of Leon)
You Got the Love (Florence & The Machine)
Photos of Jelly Hammer