The Gorgeous Girls – Stilt Walking Characters | North East Lincolnshire |Yorkshire & The Humber |UK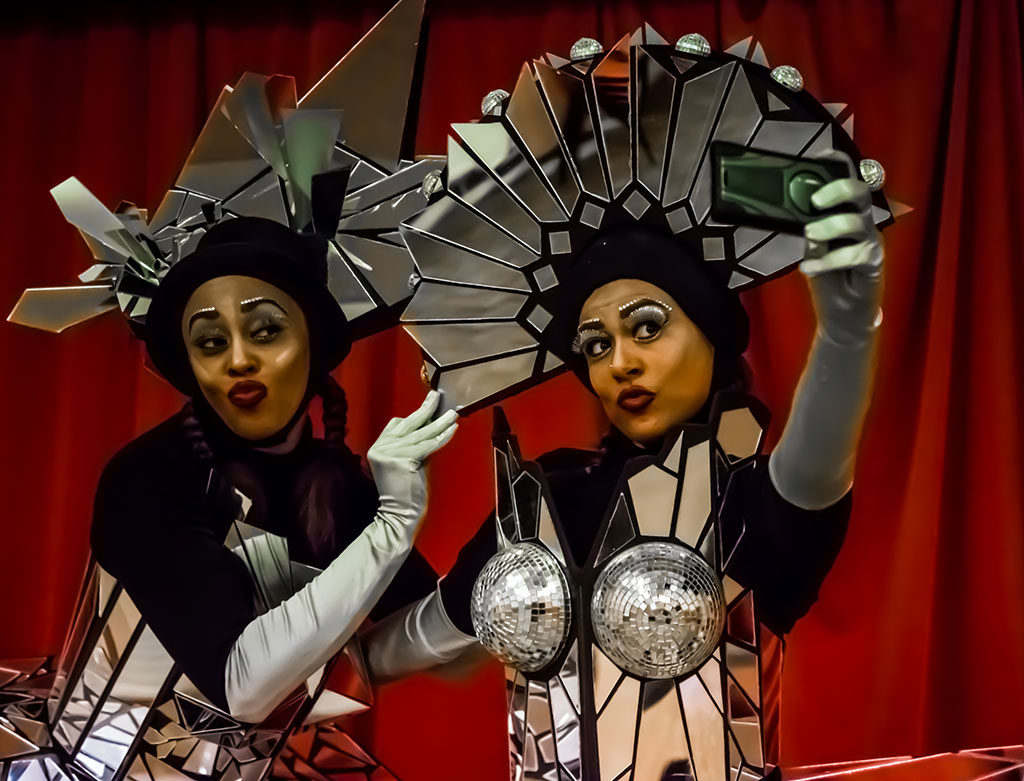 The Gorgeous Girls
In these modern times, image it seems is everything. Meet the ladies that make it their priority to get the perfect photo for their Facebook profile. They have the make-up, they have the outfits, they have it all (or have they?) The Gorgeous girls provide perfect entertainment for parades, meet & greet and indoor and outdoor shopping malls.

Join YOLO (you only live once) and FOMO (fear of missing out) as they encourage audiences young and old in their hilarious pursuit of the perfect selfie. With their amazing mirrored outfits and fabulous high heeled boots these stilt walkers always attract attention wherever they go!
Standard Length Of Performance:

3 x 30mins or 2 x 45 mins or in the case of a parade up to 2 hours in 1 stretch.

Testimonials:

"Absolutely Fabulous"
– St Stephens Mall Group

"Fantastic! We've never seen teenagers engage with the festival in such a positive way before''
– Hull Freedom Festival

Previous Clients Include:

St Stephens Mall group
Freedom Festival
Glastonbury Festival
Hull City of Culture
Humber Calling

Photos of The Gorgeous Girls
Book The Gorgeous Girls
Want to book a performer, or just find out more? Give us a call on +44 (0)208 8291140 or use our online contact form via the button below.