Gary Beadle | Geordie Shore | London | UK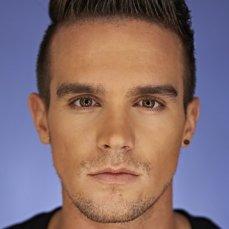 Geordie Shore's Gary Beadle is available to book for a variety of events – we work in direct association with his representative as a booking agent for Gary Beadle.
One of the original members of Geordie Shore, Gary Beadle is available to hire for corporate events. He made a reputation for himself from day one as a ladies' man, proudly boasting that he should "have a degree in pulling birds" and labelling his lucky conquests as having been "Gazzed!" If you would like to hire a TV star for corporate entertainment , Gary is one of the most entertaining in the business!
After losing his best mate Jay at the end of season 3, the void was soon filled by Scotty-T, as the pair joined forces, starting the Buck Squad. But it's been far from a quiet life for Gary Beadle, who in spite of always making his feelings clear towards Charlotte, has continually come under attack for not being more considerate to her feelings towards him.
Contact us today to book Geordie Shore's Gary Beadle for your special event.
Photos of Gary Beadle