The Gangsters – Stilt Walking Characters | Derbyshire| East Midlands| UK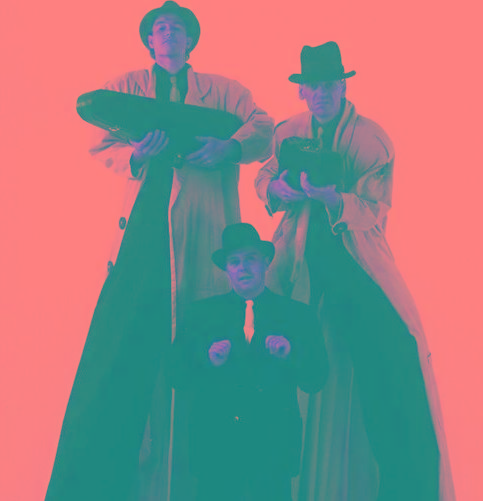 The Gangsters
Specialising in animating spaces, The Gangster's stilt walking characters bring colour and humour to any space. You may meet Bugsy and Fingers the Chicago gangsters as they check you out and roll a few suckers. I certainly wouldn't call these mobsters discreet, these characters tower above everyone. Enforcing their own type of law! Perfect for 1920's prohibition themes and 'Bugsy Malone' parties.
Testimonials:
"…Stiltwalkers – good fun. Made everyone laugh and no complaints with them either. All in all a result…"
– Private Client (via Contraband)
Photos of The Gangsters
Book The Gangsters
Want to book a performer, or just find out more? Give us a call on +44 (0)208 8291140 or use our online contact form via the button below.