Flights of Fondant Fancy – Puppet Show | UK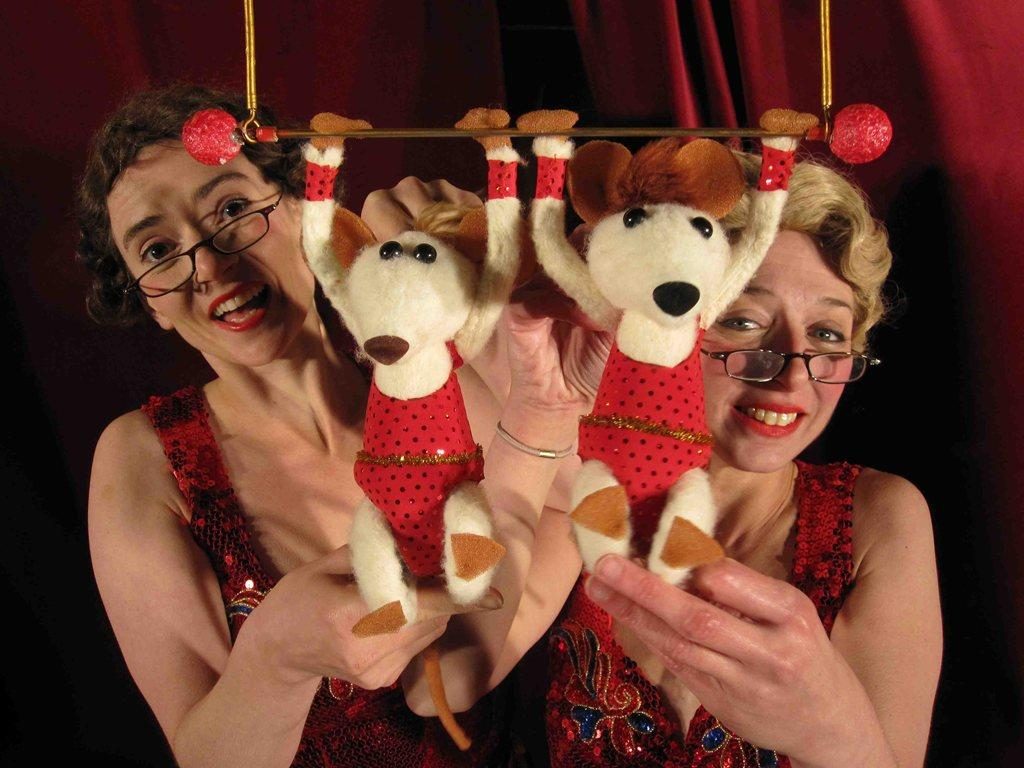 Flights of Fondant Fancy
This act is a fast-paced, quirky puppet show with guest actor appearances, which is perfect for children's events. The show follows the charming story of a pair of mice, torn away from their career in the circus to fly for the RAF during World War Two.
With a delightful soundtrack featuring classics such as 'Tea for Two' and 'Everything Stops for Tea', this wonderful puppet show not only shows the mice on trapeze – it also follows them into the air in their tiny RAF plane, to the rousing tune of the Dambusters.
Performed on a small Vaudevillian stage, and featuring tea, trapeze, and lots of fondant fancies, it is a delightful small-scale static show that appeals to all ages – from tiny tots to grandparents.
Standard Length of Performance:
Each show lasts 20 minutes and can be performed up to 4 times a day. Additional meet and greet sessions with the puppets can be performed after each show. The team consists of two performers and one technician.
Testimonials:
"The Dodgy Trio's delightful act went down a treat at our benefit evening. The hilarious spectacle is not to be missed, a brilliant show full of quirky humour. The performers are talented, great at comic timing and very very entertaining."
– Mind Out
"On a wet afternoon The Dodgy Trio were a ray of sunshine flitting across the square."
– Bath Fringe & Streets ltd
"We have always been delighted with The Dodgy Trio's shows over the years – they are always extremely enthusiastically received by our audiences."
– Glastonbury Festival
"The feedback for your performance was fantastic and everyone thought you were brilliant. Thank you so much for helping to create such a wonderful atmosphere during the reception and for tailoring your performance specifically to our requirements. I look forward very much to working with you again."
– ING Real Estate
Previous Clients Include:
Glastonbury Festival
Berlin Lacht Festival
Larmer Tree Festival
Edinburgh Fringe Festival
Streets of Brighton Festival
Lincoln Water Festival
Mablethorpe Beach Hut Festival
Bring Back Butlins!
Chelsea Festival
Jersey Water Festival
Ashby Festival
Coastal Currents Festival
Bedlam Fayre
Feast
Shunt
ING Bank
Komedia
Churchill Square Shopping Centre
Pink Picnic
Brighton and Hove Pride
The Terrence Higgins Trust
Bent Double at Komedia
Battersea Barge
Canal Café Theatre
Helicentre
The Discovery Channel
Photos of Flights of Fondant Fancy