Ferrari 4 Player – Arcade Game | UK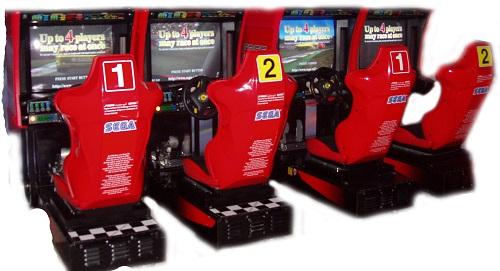 This is not just a game for hire, this is a driving simulator for hire. Sega have implemented actual driving data, such as G-Force and car handling, with the assistance of professional drivers to make this game. Add to this some very demanding physics and sophisticated images, and you could almost believe you were driving the pride of Italy.
The graphics, of course, are great. The control, while exacting, is precise. All in all, if you're the biggest Ferrari fan in the world and lack the funds to buy the real car, go ahead and rent this. All four drivers race head to head.
Technical Specification:
Width: 320cm
Depth: 150cm
Height: 152cm
Power: 2000w
Min. Door Width: 82cm
Quantity: 1
Photos of Ferrari 4 Player