Falsefeet – Various Stilt Walkers | UK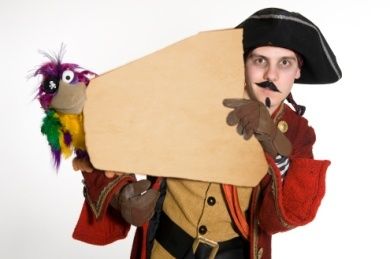 Falsefeet produces work that is both entertaining and original with a strong focus on character. Their acts are highly interactive as well as eye-catching, humorous and beautifully costumed
Falsefeet offer both stilted and ground-based acts; they use 'pegs', 'quadra' (arms and legs) and sprung stilts, masks and puppetry. Their acts have performed at a wide range of events from corporate functions to large scale festivals and intimate private parties across the country and internationally.
Acts Available Include:
Chocks Away:
Tally ho! Pip pip and all that, what? Wing Commander Basil Poppington-Smythe has rather carelessly 'misplaced' his Spitfire, but this won't stop him reaching for the skies! Bouncing around on sprung stilts he jumps, leaps and generally tries to get airborne whilst all the while maintaining his stiff upper lip. Join him as he practises his nose dives, sips tea while off duty or perfect your paper-plane making with the Hero of the Heavens. This act is a solo act available on sprung stilts and is interactive and suitable for outdoors events.
High Spy:
The long leg of the law is out and about in search of ne'er-do-wells. A master of camouflage he can melt into the background with the aid of his trusty newspaper…or if he's caught off guard, behind his hand. Sneaking up on unsuspecting suspects, swapping secret information with fellow operatives and generally keeping an elevated eye on things. Trust no one. There are spies everywhere! This act can appear as a solo or double act on stilts, is interactive and suitable for indoor and outdoor events.
Ugly Sisters:
Meet Hyacinth and Petunia, daddy's 'little' flowers. Some call them ugly; they prefer unique! They're all dressed up for the Prince's Ball, but with no date between them they're on the hunt for some lucky men to escort them while making sure that everyone sees (and hears) them coming! Perfect for Christmas parties, balls (Royal or otherwise), promotional events or simply tottering around looking fabulous! This double stilts act is interactive and suitable for indoor as well as outdoor events.
Long John Silver:
Ahoy there, Matey! (Very) Long John Silver is on the hunt for treasure and crew members so you'd better work on your best pirate 'Aarrr!'. Also goes out and about with Polly, his puppet pirate parrot, who has an eye (just the one mind – the other's got a patch over it!) for shiny things and a penchant for pecking. This solo stilts act is interactive and suitable for indoor and outdoor events.
White Russian:
This Russian number brings a touch of Muscovite splendour to any event – available as a solo act, a pair of Ice Queens or with a brave Cossack in full fur-lined uniform ready to honour and serve. Up high on their fairy-lit stilts, swishing their feathered and sparkling crinoline they mingle amongst the crowd with dignity and poise. Perfect as greeters at the door they also look great from afar as they twirl and float surrounded by the soft white glow of their illuminated tiaras. These stilt walkers are available as a solo, double or trio act, they are interactive and suitable for indoor and outdoor events.
Standard Length of Performance: 3 x 45 minutes
Previous Clients Include:
The Barbican Centre
Sport Relief
The Brunswick
Kew Gardens
Reading Council
Art on the Prom
Xscape
Alton Winter Fayre
Spraoi, Waterford
The Pearl, Qatar
Photos of Falsefeet