Eastern European: Klezmatize Duo | UK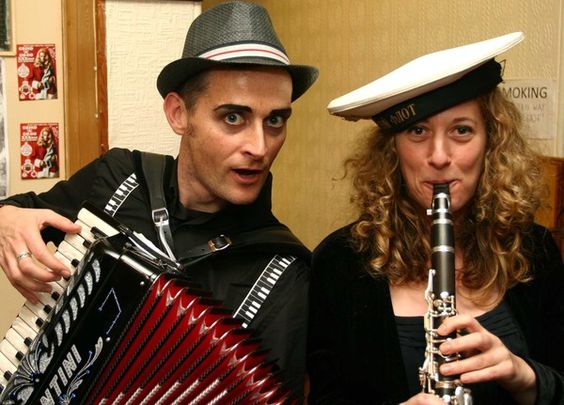 The distinctive sound of Klezmatize blends lyrical qualities of the clarinet and accordion, and is met enthusiastically by people from every background. The characteristic rhythms of horas, kolomykes, hongas, freylachs, chusidls make it impossible not to join in with the party spirit! Traditional dance tunes are complimented by refreshing, original compositions, in the old style but with a fresh twist.
Previous engagements include: Arts festivals, London Jewish community functions,, Balkan & Polish club nights, Eastern European weddings, cabaret events. The duo can also be scaled up for larger events, or are available for solo performance on clarinet or accordion walkabout.
Photos of Klezmatize Duo