Doll – Zombie Walkabout Character | London| UK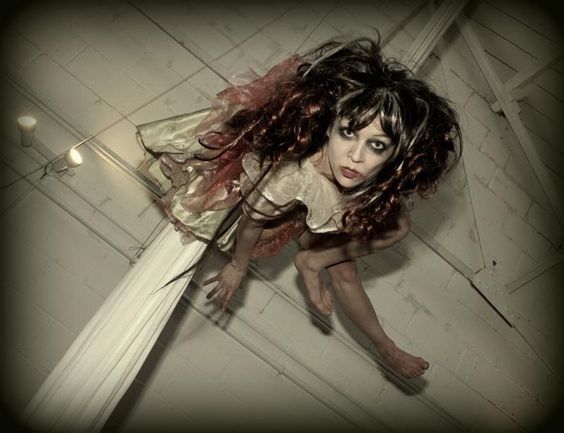 Doll
Doll is a survivor of the Great Zombie Apocalypse of London, though it's hard to tell what effect it had on her. Is she a zombie? Doll can be booked as a stilt or walkabout character and would be perfectly suited to Halloween or twisted circus themed events.
Doll was found desperate and starving wandering around Tooting Bec Underground station hunting for food by a travelling showman who trained her to perform. As she is unsure of her real name she is referred to and only responds to Doll because of the doll she carries around of herself. Doll often seems as though she may be in great distress, but be cautious, things may not be as they seem.
Standing Length of Performance:
Doll performs walkabout sets of 3 x 30 minutes.
Previous Clients Include:
BBC2
Sky Living
The Generating Company
The Royal Opera House
The Sherman Theatre
Cafe De Paris
Proud Galleries
UAE Royal Family
Glastonbury Festival
Royal Ascot
Cambridge Big Weekend
The Grand National
Adventure Island, Southend
Photos of Doll
Book Doll
Want to book a performer, or just find out more? Give us a call on +44 (0)208 8291140 or use our online contact form via the button below.