Diane – Graphologist | UK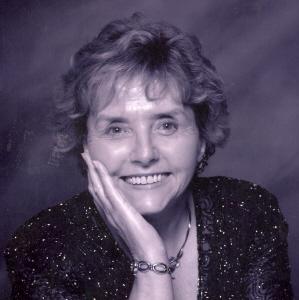 Diane is an amusing, informative speaker guaranteed to make audiences sit up and take notice. Her talks are interactive and her style has frequently been described as a cross between Jo Brand and Shirley Valentine (without any audience humiliation!).
Graphology Demonstrations:
A founder member of the British Institute of Graphologist, Diane is a professional Graphologist with 25 years experience, authoress of three books, participant in more than one hundred TV and Radio programmes and writer of the popular Pen Portrait column on the back cover of Marketing magazine. She will produce fast and accurate three page profiles (comprising a page of explanation plus a personalised chart and key), liberally laced with dry wit and perceptive humour.
Eye-catching and fascinating display visuals are optional extras (with no extra charge).
Of course, every event has its own priorities, some need people to move on as quickly as possible while others prefer people to linger awhile. To ensure that needs are appropriately met, here are three types of event report each taking a different time to produce.
Five Minutes - how the writer controls people and situations. Includes ability to delegate, likely response to stress, ability to think ahead plus spontaneity issues.
Ten Minutes - what the writer allows the world to see and what lies behind the mask includes introversion/extroversion, team work, goal orientation and any conditions the writer places on his/her participation.
Twenty Minutes - both of the above PLUS most likely sources of stress and how to alleviate them. NOTE: This report can be extended to cover other areas of personality and behaviour if time is not a real priority.
Each report will be tailor-made to client/guest profile and (taking into consideration the absolute fact that the victims will keep their analysis for ever) can incorporate any relevant publicity or theme.
Diane also offers fast accurate and amusing 'on the spot handwriting profiles for events.
Testimonials:
"Your presentations were wonderful! The team havent stopped talking about you - the best money we have ever spent."
- GlaxoWelcome
"I do want to thank you for a really interesting, humorous and devilish talk at the recent E.N.G. conference. You had the audience eating out of your hand and its not very often I see the production crew sit up and take notice or laugh out loud as they did during your performance. I look forward to working with you again very soon".
- Choregus
"In the comment fields, best parts were classified as 'excellent, humorous, superb throughout, entertaining, audience involvement, fun, educational, interesting, best speaker weve ever had'. A huge success."
- Daresbury Laboratory (CCLRC)
"Our Head of Strategic Implementation, has asked me to say a big 'thank you to you for your most entertaining and enjoyable after dinner speech. We all found it most enlightening and amusing and you, too, realise what a valuable and imaginative group of people we have."
- Bupa
"Excellent. Thats the only word to describe your presentation to the club last week. No - thats a lie. Other words include: interactive, funny, enjoyable, highly entertaining, and more besides, but that will do for now. Thank you very much - it was superb!"
- Business Club
Previous Clients Include:
HSBC
GlaxoWelcome
MENSA
Nationwide
P & O
Zurich
BUPA
Range Rover
Granada
Disney
Wella
British Airways
Lloyds TSB
N Power
Photos of Diane