Street Magician: Damien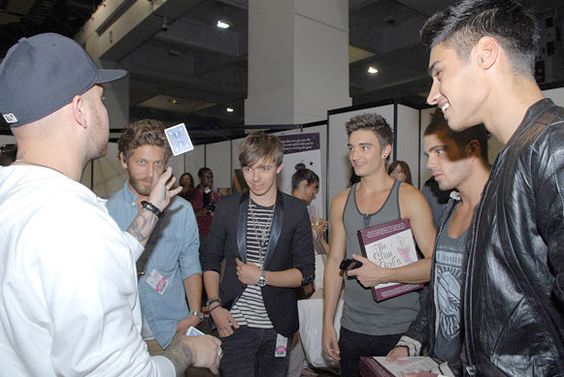 At just 24 Damien is already recognised as one of the most talented and exciting young magic performers in the world today. His work as a street magician has catapulted him into the realms of celebrities and award ceremonies.
Damien's magic has taken him around the world performing at some of the worlds exclusive parties such as the Brits, The Alantis Hotel 'World's Richest Party' in Dubai, The MOBO's, NMEs and Nickelodeon Awards to name a few. Damien has also made number of TV appearances such as live interviews backstage at award shows and events, and also appeared on the hit show "Magic Party" on BBC 2. In the last year Damien has also been seen on T4, ITVs Penn & Teller Fool Us!, DayBreak and more!
Damiens star is still rising and he continues to attract the interest of A-list bookers and recently has performed to music celebrities such as; Akon, Ciara, Nelly, Chris Brown, Dizzee Rascal, Calvin Harris, Estelle, 50 Cent, Kelly Rowland, Simon Webb, N-Dubz. As well as entertaining the A-listers, Damien is available for corporate events, trade shows, TV /media, weddings, private functions, bar mitzvahs, birthdays, festivals, after dinner parties, garden parties, product launches, nightclub events and any other party you can think of!
Testimonials:
"Damien was an absolute star and a lovely guy. He was a big highlight of the night and he blew everyone away who saw him, including all our senior management team. We'll definitely book him again."
– Millennial Media
"Damien was an absolute top boy that night. He arrived on time and even stayed on beyond the allocated period to please some of the crowd that had not seen him. His tricks were amazing, and makes that Dynamo look like a bad Paul Daniels in comparison! We would definitely book Damien again for another event."
-Fawkes and Reece Ltd
"That was amazing!! Truly amazing"
– Peter Andre
"He's had Danielle Lloyd bouncing off in confusion and left R&B stars Akon and Nelly baffled by his illusionary excellence."
– The Sun
"Thats f***ing incredible!"
– Akon
"If your looking for someone to make your party perfect this is the man to book, only word to discribe him, incredible."
– Atlantis Hotel, Dubai
"Your always the hightlight of our events thank you for coming."
– Nike
"Damien is the best no one does it better."
– Asley Cole -England FC
"Thanks for coming down to our Gifting Lounge at T4 on the Beach, was really good to see you again! Your tricks are AMAZING!!"
– Montgomery Ellis
"The event was a huge success. The artists were great. We had great feedback from the client and many guests. We also managed to raise 6 figures for charity which was outstanding. Please thank Damien – Hope he had a good time?"
– Wake Up Productions (via Contraband)
"We were thrilled with Damien. He was very amiable, professional and exceptionally talented! I still cant work out how he made the cards levitate on my hands. Outstanding. We would definitely hire Damien again for an event. Impressed me and entertained our clients. We couldnt have asked for more."
– Deltalight UK Ltd (via Contraband)
"The event went really well. All the acts were great, but I have to say the Mimes and Damien, for me, were just amazing, really entertaining…"
– Event360 LLP (via Contraband)
Previous Clients Include:
Montgomery Ellis
RWD magazine
OK Magazine
Jonathan Lipman ltd
Nike
New Era Caps
AVit Clothing
Money Clothing
BBC
The Sun
Storm Watches
G-Shock
Calvin Klein
T4
The Alantis Hotel
England Football Club
Brit Awards
The MOBO Awards
The NME Awards
Audi
T4 On The Beach
T4 Awards
MySpace
G-Shock
Atlantic Records
Warner Music
O2
T-Mobile
Samsung
Cisco soft ware
The Sun
BBC
Chelsea Football Club
Rio Ferdinand
Madame Tussauds
Lexus
Kiss 100
Smirnoff
The Ritz Carlton (Dubai, Jamaica and London)
The Mayfair Hotel
Capital FM
Photos of Damien