Daisy Waugh | Keynote Speaker – Columnist & Author | UK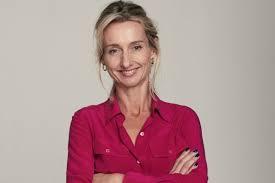 Daisy Waugh
Daisy Waugh is a broadcaster and social commentator who is a very engaging high end corporate speaker. Daisy Waugh is available to book for a variety of corporate events.
Hiring a speaker to endorse your brand, service or event is very simple.  Contraband is the UK's top booking agent, with friendly, experienced account managers who guarantee you the best deal possible. We work in direct association with their representative.
Daisy Waugh is a columnist, best selling novelist and social commentator. She has published seven novels and a travel book, A Small Town In Africa, about her time working as a teacher in Northern Kenya. She has worked as an Agony Aunt, a restaurant critic, a property reviewer, and a lifestyle columnist – most recently for the Sunday Times Magazine, where she wrote "Waugh Zone", a column about family. She writes a monthly column for the magazine Standpoint, and has worked for radio and TV.

Her last two fiction novels, Last Dance With Valentino and Melting the Snow on Hester Street are set in silent era Hollywood and so is the novel she is currently working on. She has also written a non-fiction book (published in July 2013) about the absurdities and indignities of modern motherhood, called I Don't Know Why She Bothers (Guilt Free Motherhood For Thoroughly Modern Women). Described as part "feminist manifesto" part "hilarious rant" it is to be serialised in both the Times and Sunday Times later this summer.
Contact us  today if you would like Daisy Waugh to be the highlight of your event! The most memorable moments are waiting and they could be yours today! 

Photos of Daisy Waugh
Book Daisy Waugh
Want to book a performer, or just find out more? Give us a call on +44 (0)208 8291140 or use our online contact form via the button below.