Community Project Benefits | UK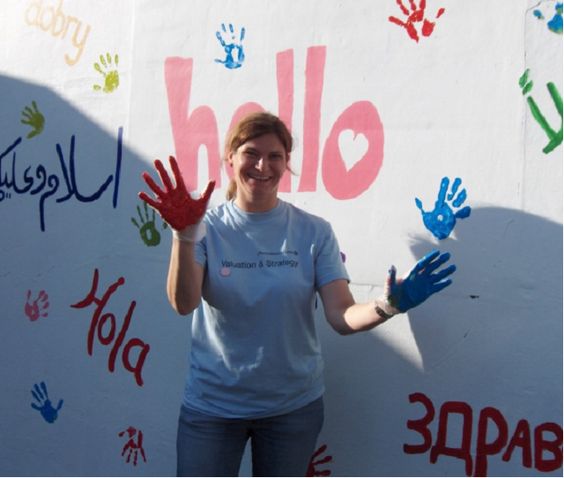 This Community team building workshop makes a fantastic team building experience, perfect for corporate away days. If you would like to book a corporate team building activity, this would be good for companies that enjoying getting creative and artistic! Corporate team building days are great for encouraging employees to interact outside of the office. If you would like more corporate team building ideas, take a look at the other options we have in our Team Building & Away day section.
They are a great way to build and bond teams whilst working together for the benefit of worthy causes in the community. Not only are they great fun, they deliver much needed support to worthy causes and charitable organisations, raise awareness of wider global issues and provide teams with a really different opportunity to work together for the benefit of others.
Benefits to the Business
– Practical solutions to help meet corporate social responsibility need
– Motivation of employees through achieving tasks of real value
– Opportunities to develop PR initiatives and enhance brand awareness through working in the local community
– Powerful opportunity for team and personal development
– Effective vehicle for developing staff skills in communication, problem solving and team work in real life situations
Benefits to the Community
– Projects that may not otherwise be supported get completed to help local charities and other good causes
– Exposure of further volunteering opportunities within the local community to local employees
– Opportunity to develop positive links with the local business community
Benefits to Employees
– Opportunity to support and become involved in worthy causes in their own communities
– Increased awareness of wider community and global issues
– Unique environment to develop personal skills
– Opportunity to work with colleagues in an informal setting away from the work place.
The Facts
4 in 5 British employees say that their company's demonstration of commitment to the local communities in which it operates has an impact on their pride in the company
Source: 1,000 working British public, Corporate Citizenship Company/MORI
86% of UK adults believe Environment is the most important issue for companies to focus on
Source: MORIs Annual CSR Study
Over half (55%) of community organisations and schools say that business support is crucial
Source: Impact Assessment, Business in the Community/ MORI Community Events – the
benefits
Testimonials:
"Just a note to say a huge thank you for all your efforts yesterday. You helped to make it run perfectly. Its a real delight to work with true professionals - and you are certainly that. I look forward to the next time... and the time after that... and the time after that..."
- The Challenge Factor
"I have had some great feedback and everybody had an excellent time."
- Tesco
Previous Clients Include:
Tesco
Unilever
Lloyds TSB
University of Bedfordshire
Nike
H&M
BBC
BP
NHS
London Underground
Photos of Community Project Benefits