Character Creations – Comedy Performers | UK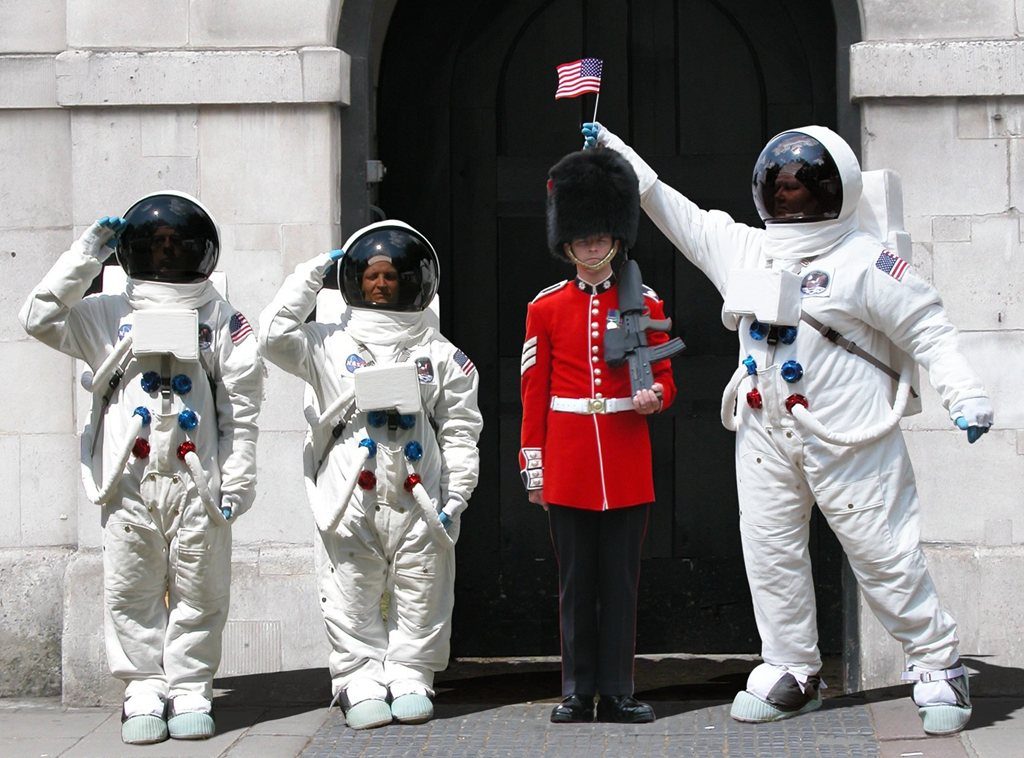 Character Creations produces interactive acts suitable for any event, from street theatre festivals to corporate entertainment.
Acts Available Include:
Spacemen:
Didn't quite make it to the moon.
Hairy Flashers:
Shiftily they roam the streets, salaciously revealing themselves to all and sundry. Any possible affront to public decency, however, is counteracted by their vast quantities of body hair!
Lost Ramblers:
Old-fashioned ramblers demand the right to roam – through streets, shops, offices, houses and conversations. Complete with fetching knee high socks and bobble hats!
"Where's the footpath gone?", "What's this wall doing here?". They sit down for a picnic in people's way. Their maps are of somewhere else entirely. "This IS Devon! Who's got the map?". They'll leave you wondering 'Am I in the right place?'
Living Picture Frame:
Place a picture frame in front of unsuspecting members of the public and suddenly they find themselves the focus of admiring glances. But is it art?
Pregnant man and his Wife:
The Pregnant Man and his wife wandering about as guests chatting to people about the pros and cons of a home birth, arguing about his mother always interfering, with a few tears as he doesn't think he's very attractive!
Rich Beggars:
Slightly squiffy Rich Beggars sitting on the ground in their ball gowns and dinner suits, quaffing champagne and fleecing the guests of their spare change. "Yacht to maintain. Please give generously!"
The Ugly Tarts:
The Ugly Tarts skulking in the shadows, winking at men and beckoning them into the park.
The Tart and Vicar:
Simply a couple of bizzare guests wandering about chatting to people.
Sleepwalkers:
Wandering all over the place in their jammies, under tables, across the bar, through a conversation.
Testimonials:
"A huge hit. The client's favourite act of the whole evening."
– Microsoft
"You'll wonder why you've spent so long hanging out with your boring friends, you really will."
– The Brighton Source
"Claimed the streets as their own. Compulsive interactive mayhem."
– Total Theatre Magazine
"Spacemen were the cause of much wonder."
– National Theatre
Previous Clients Include:
Royal Aeronautical Society
Orange
Nokia
Atlantic Bar and Grill
Center Parcs
Cannon Brige Roof Gardens
Microsoft
MNPA
InterX
Babe Ruth's Restaurant
Temperance Society for Golden Goose
Faceparty's Carnaval de l'Etrange
Photos of Character Creations