Scottish & Irish Bagpiper: Dave – UK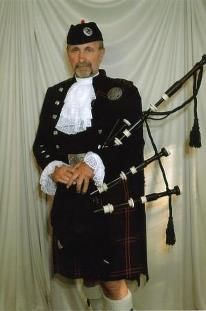 Dave, Scots and Irish Piper, will play bagpipes for you for any occasion. He can also pipe at Asian weddings accompanied by Dohl drummers. In addition, Dave can also play/sing in a Ceildhi band (Barn Dance Band).
Bagpipes
Dave can play outside the church or registry office to welcome guests. Then pipe the bride into the ceremony and the couple out. Then play outside to add a fantastic atmosphere.
Later in the day he will welcome guests and the bride and groom into the reception and play them to the top table and for the cutting of the cake ect.
You may also like to hire the band for dancing at the reception and make it a truly memorable day.
Options Available Include:
Weddings
Dave brings to you an exciting fusion of ethnic folk cultures. Highland bagpipes and Indian (Dhol) drums to welcome the bride and groom and play throughout the wedding ceremony. Make any wedding a very memorable occasion that everyone will enjoy.
Ceilidh
Have you had enough of recorded music and the disco beat? Do you want to liven up your party with some live music? then this Irish traditional, Scottish traditional, Barn dance, Ceili, Celtic band are the band for you.
General
As well as traditional Scottish and Irish music, Dave plays all styles of music on the bagpipes. "Blues' Jazz, Rock, ancient and modern" as well as an extensive interest in African and Indian music.
These influences can be heard on his many recordings and he is often booked to do Hindu and Muslim weddings due to his ability to combine highland pipes with Asian drumming.
He is available to play at weddings, funerals of all denominations (as well as Scots and Irish), whiskey tasting, christenings, birthday parties and retirement parties
Testimonials:
" Everyone thought your bag piping, magnificent and really added to the demonstration. Thanks ever so much for taking part"
– Royal Free Hospital World Aids Awareness Day
Photos of Dave