Boxing Kangaroos – Bouncy Stilt Walkers | UK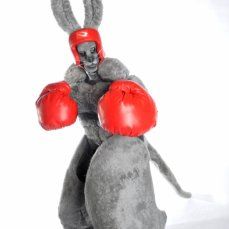 Fighting optional! Entertainment unbeatable! These bouncy Boxing Kangaroos are not only great fun but they box and bounce too! A real talking point and updated on previous models, they kick-ass and will bring the attitude to any event. Ideal for sporting or animal themes or if you just want something new, creative and bouncy!
Standard Length of Performance: 3 x 30 minutes.
Previous Clients Include:
Sony
Sainbury's
Expedia.com
Comet
Fresh
Ricoh Arena
Photos of Boxing Kangaroos