Bouncy Boxing – Competitive Game | UK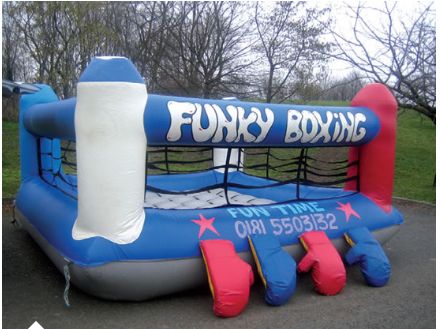 Definitely not approved by the World Boxing Authority, crazy super cushioned giant gloves and a knee trembling boxing ring. Three knock-downs, fall-overs or collapsing in hysterics to decide the winner. "Know what I mean arry?" Complete with headgear.
This unit is suitable from 8 yrs to adult & will hold up to 2 participants at any one time, with giant gloves to fight your way across the ring, not suitable for the option to collect.
17x15x8 feet
5.2x4.6x2.4 metres
Photos of Bouncy Boxing