Bespoke Production Shows | UK & International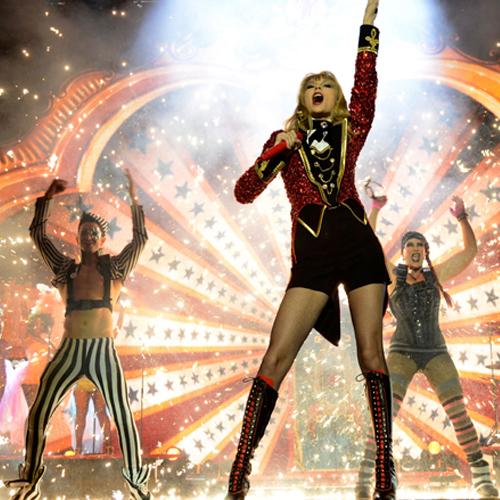 Bespoke Production Shows
Our production company is passionate about creating new shows and their favourite events are those where the client comes to them with a specific brief.  Whether you have a theme, a difficult space, a particular message…or simply a desire for a world class performance that will surprise and delight your guests, they will enjoy working to create something special for your event.
With 15 years' experience producing shows for clients including Everything Everywhere, Samsung, T20 Cricket Final, the X Factor, the Mortgage Awards, Range Rover, Saab, Sourz, Disney, and many more, they have also toured stadiums with Muse, Take That, and Mika. They specialise in circus performance, pyrotechnics, aerial performance, urban artforms and combining performance elements to create cutting edge new work.
Public work includes the creation and production of large scale outdoor shows to celebrate the London 2012 Sailing events at Weymouth, shows for Goodwood Festival of Speed, Manchester International Festival and Glastonbury Festival.  They have also programmed and produced the launches of several large scale retail outlets and arts venues and understand how to engage an audience and show off a new space in a creative and exciting way.
When they create a new show they put together a team of the best industry professionals for the job.  They have huge networks of contacts including directors, choreographers, world class artists as well as designers, makers, stylists, musicians and composers, technicians and stage managers, riggers, visualists and all sorts of specialists who ensure their shows are the best they can be.
They pride themselves on offering value for money and the most joined-up approach to event creation in the industry.  Where appropriate, they prefer to work with our clients suppliers or a venues preferred suppliers.  Their artists are chosen for the quality of their performances, of course, but also for their abilities to work well as a team that can showcase a unique set of skills.
They can provide lighting, projection equipment, sound, staging, set, specialist props, and custom builds – or they can work with your suppliers to achieve these.  They love to integrate special effects into their performances, which could be as simple as a confetti cannon or glitter drop, or as complicated as a 10m silver UFO with human 'alien' inside flying high above a crowd of 100,000…
They have an exemplary health and safety record, and have performed fire onstage with Take That, Katy Perry and in the Royal Albert Hall for Disney, have flown aerialists from 35m cranes, and in summer 2012 they organised a 'fire torch wade' for 2012 members of the public to carry flaming torches into the sea, without a hitch.
Working alongside Contraband and our clients, our production team are quite simply passionate about creating new shows.
Testimonials:
"The whole event went really well, thank you. We are all absolutely exhausted, but thrilled that it all turned out so well, particularly as Celtic Manor was a new venue for us. The performers were fantastic! We have received some wonderful feedback from our delegates and I think they have proved our most popular entertainment to date! The whole team were very professional and were co-ordinated so well by Julian, who was really cheerful, calm and efficient throughout the day. It was a real pleasure to have them all perform for us and I am unable to pick out a 'favourite' as they were all so very good. Please do pass on our congratulations and thanks to the team. We would be happy to recommend them in the future. Thank you all again, I enjoyed working with you."
– TaxAssist Direct Ltd (via Contraband)
"You consistently deliver above and beyond our expectations, on time and bang on budget."
– Quantum Special Effects, partner for Katy Perry on the X Factor
"Fantastic to work with. Your creative interpretation of our brief, dance-ability that wowed the crowds every time and positive attitude to all the challenges you came up against in each venue was fantastic."
– Publicis Dialog
Photos of Bespoke Production Shows