Arctic Thunder Twin – Arcade Game | Berkshire| South East| UK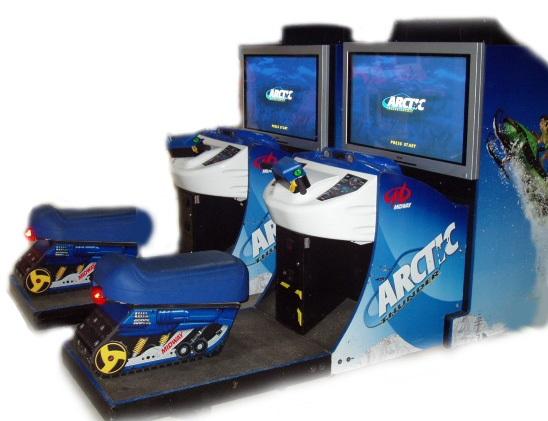 Arctic Thunder Twin
Pick from six snowmobile riders and six tracks to race on. During the race the player can pick up power-ups, ranging from boosts to atomic snowballs.
Game Play: During the race, pick up power-ups to use against your opponents. The tracks have many shortcuts and free falls, just like in Hydro Thunder. Four cabinets can be linked up for head-to-head play.
Technical Specification:
Width: 220cm
Depth: 263cm
Height: 180cm
Power: 2000w
Min. Door Width: 77cm
Quantity: 1
Photos of Arctic Thunder Twin
Book Arctic Thunder Twin
Want to book a performer, or just find out more? Give us a call on +44 (0)208 8291140 or use our online contact form via the button below.