5Angels – Famous Girl Band | Czech Republic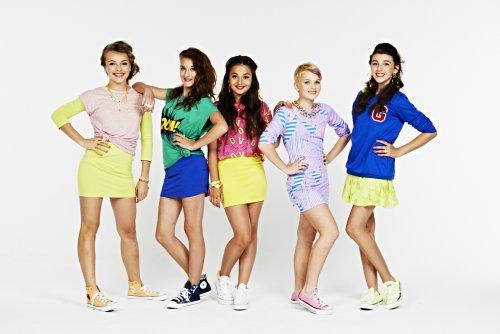 5 Angels are available to book for a variety of events – we work in direct association with their representative as a booking agent for 5 Angels.
5 Angels were formed in 2007 and have achieved massive fame in their home of the Czech Republic. Their fans affectionately referred to as their 'cherubs' are continuing to grow in the UK. In the Czech Republic alone they have sold over half a million records, have had a host of concerts and TV appearances, a hit teen musical show, and even their own karaoke DVDs.
The very first time when 5Angels appeared on the foreign stage was in June 2013, when they performed on the Allstarz Summer party in Reading, England. Along with artists like Jessie J, Union J, JLS etc. 5Angels had a chance to shine in front of 15,000 people.
In late August 2013, 5Angels sang at Sundown Festival in Norfolk, UK. On the main stage they perform together with stars like Jessie J, Rita Ora, Example, James Arthur and more.
In October 2013, 5Angels performed at The Big Gig, one of the biggest music events of the year, which is located in legendary stadium in Wembley, London.
Contact us today to book 5Angels for your special event.
Photos of 5 Angels