3 Run – Free Runners & Martial Arts | UK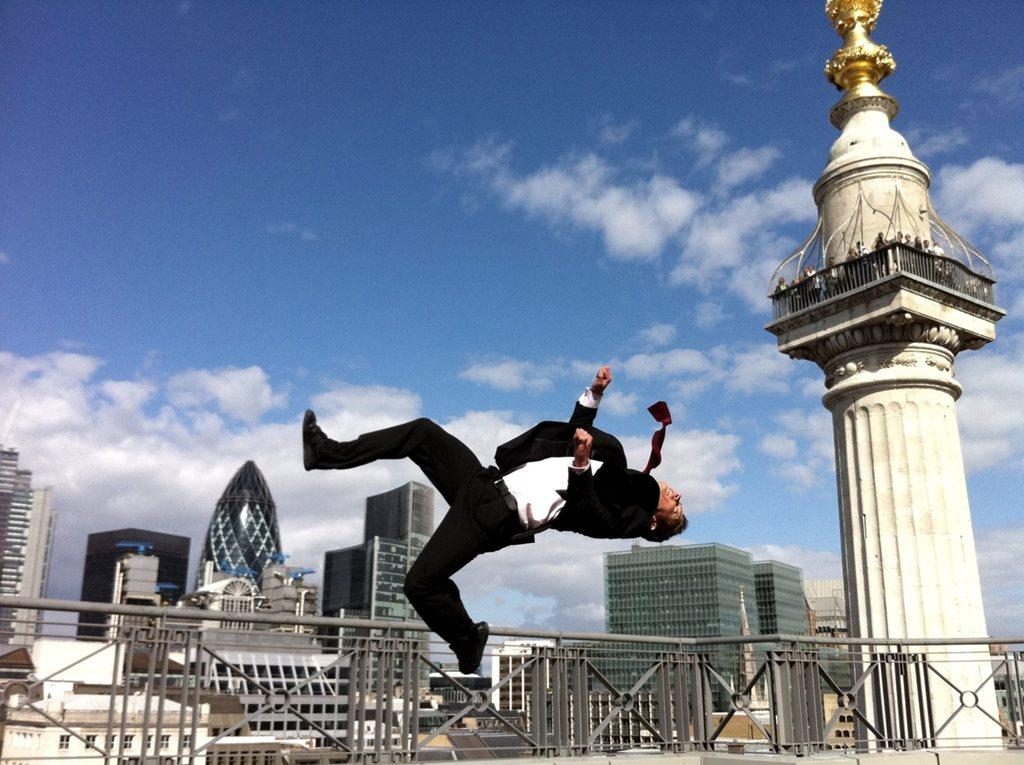 3 Run
3 Run are the world's leading Parkour / Freerunning and Martial Arts performance team. With experience across the globe, 3 Run are recognized most for their explosive high impact shows. Providing high impact, visually provoking movement sequences for Film, Television, Live events and Photographic campaigns.
3 Run seek to break the mould – pushing the boundaries of performance with a new breed of performance athlete in an innovative and exciting way. 3 Run have developed an unrivalled level of experience based upon 7 years of professional performance, standing as a key influence over the development of Parkour and free running worldwide.
Versatility and a reputation for the most skilled Parkour and free running athletes in the world, 3 Run have been involved in countless ground breaking projects including 007 James Bond Casino Royale, award winning commercials for Microsoft Xbox, and a number or Guinness World Records that they have smashed.
Continuing to develop as individuals as well as a performance team with boundless enthusiasm and ruthless determination, 3 Run place professionalism and performance focus at the forefront of their actions to ensure client's expectations are exceeded time and time again.
3 Run came together in 2003 as a group of friends who share a similar passion towards learning and developing skills within the arts of movement. With the aim to build the world's leading Parkour and free running team, providing inspiration and support towards others. Determined to develop not only as physical performers, but also to develop as 'good' people, supportive friends and a core catalyst to entertain and inspire the world in achieving unforeseen feats through hard training and a key philosophy to push the limits.
Carved around the fundamental virtues of passion, dedication, honour and respect. Meeting amazing people across the globe, sharing knowledge, passion and love is what 3 Run live for.
With numerous Guinness World Records to their names, the 3 Run athletes are at the top of their game, with experience across block buster movies such as James Bond and Harry Potter, through to world premiere performances and large scale performances.
Standard Length of Peformance:
3-4 minutes for a short high impact show.
Testimonials:
"Right from the beginning of the project they showed great enthusiasm and professionalism. We were extremely happy to meet and work with such a great group of guys as Three Run. They were very aware of what needed to be done, and executed all necessary stunts with precision, making the shooting team's job much easier. I would strongly recommend Three Run for stunt work to any production!"
– Film Works Dubai
"We have been working with Three Run on the production of a complicated spot for the energy drink. Besides 2 aggressive Doberman Dogs, there were loads of dangerous tricks, flips and jumps to be made. May I truly say, that we were really pleased to work with such professionals. Always great to work with people who love what they are doing – it gives the mood to the whole shoot!"
– PSB Films
"You guys really are the best!"
– Magic Events
"I worked with Three Run on two commercials, both of which had some challenging stunts and required professionalism and quick thinking. They have both of those qualities in spades and bravado to boot. I can't wait until I get another chance to work with them again!"
– Private Client
"Simply the best Parkour athlete I have worked with!!!!!"
– Private Client
"Sam's lack of ego and mature approach made a difficult shoot much easier to handle. His enthusiasm and obvious talent made him instantly likeable and allowed him to fit in and work naturally as part of the team on a particularly complex shoot."
– Nestle
"I just wanted to say thank you for arranging the Free Runners for our event. Sam, Mike and Fabio were professional and very easy to work with. The client really enjoyed the performance. It was a perfect way to open the Awards Ceremony."
– Penguins Events Ltd (via Contraband)
"The guys were great thank you very much and the guests loved them, which was fantastic news. Thank you very much for your help organising them for us. I look forward to working with you again soon."
– Chance Organisation (via Contraband)
"The guys were amazing thanks – I am really  glad we went with them…"
– Frog Trade (via Contraband)
Previous Clients Include:
Prince of Persia World Premiere
Nissan Juke Launch
Death Race 2
Harry Potter and The Deathly Hallows
Guinness World Records
Adidas
O-Neil
Disney
Avatar
KPMG
Puma
MTV
XBox
BBC
Shell
F1
Vans
Philips
Casino Royale
Intel
Swatch
Channel 4
Extreme Sports
Nestle
T Mobile
Ministry of Sound
28 Weeks Later
Schwarzkopf
ITV
Snickers
Sprite
Innovate
University of Derby
Fitness First
Zap Cat
Five
Nationwide
Alesha Dixon
Volkswagon
Duracell
NBC
Canon
Nissan
Vodaphone
Barclays
Cartoon Network
EA Games
FIFA
Photos of 3 Run