​Matt Le Tissier – Event Host – Football | UK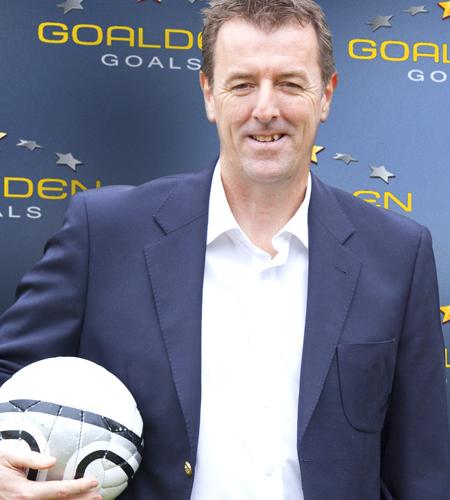 Matt Le Tissier is a former England footballer and broadcaster. Matt Le Tissier is available to book for a variety of corporate events.
Hiring a speaker to endorse your brand, service or event is very simple.  Contraband is the UK's top booking agent, with friendly, experienced account managers who guarantee you the best deal possible. We work in direct association with Matt Le Tissier representative.
Matt Le Tissier is one of the greatest footballers ever to pull on the red and white of Southampton F.C., and one of the most creative footballers in the English game. He wove magical spells with the ball in the 1990's; in his sixteen years at Southampton F.C., he scored 209 goals in 540 appearances (462 starts). He has also represented England, earning 8 caps from 1994 to 1998, a ridiculously low return for someone of his talent.
Matt's decision to stay at Southampton F.C. his entire career earned him incredible popularity and respect with football fans. His skills on the football field did nothing to quench their desire for 'Le God' as he became known. Matt didn't just score easy tap-ins or average goals, a vast proportion of Le Tissier's goals were special. Matt would dribble it around (or sometimes over) whole defences, take venomous free kicks and hit audacious volleys. Matt also holds an exceptional penalty taking record, slotting in 47 of 48 attempts.
Matt is now the star of Sky Sports' 'Gillette Soccer Saturday' and a columnist for skysports.com, as well as being a long standing ambassador for SkyBet.
So far this year, Matt has been part of a six-part TV game show 'Eternal Glory' on ITV, competing alongside numerous athletes, taking on physical and mental challenges. In addition, Matt has also appeared on Channel 4's Countdown, competing against the clock, in games of lexical dexterity and numerical agility. Matt continues to build a strong profile as an after dinner speaker. When not watching football, Matt can be found on the golf course with an extremely competitive handicap.
SUMMARY
Former Southampton & England footballer.
The first midfielder to score 100 goals in the English Premier League.
Spent 16 years with 'The Saints'.
Represented England 8 times.
Sky Sports football analyst
Sports Speaker of the Year 2010 (MBN Promotions)
Contact us today if you would like Matt Le Tissier to be the highlight of your event! The most memorable moments are waiting and they could be yours today!
Photos of Matt Le Tissier
Book Matt Le Tissier
Want to book a performer, or just find out more? Give us a call on +44 (0)208 8291140 or use our online contact form via the button below.