Mehmet – Marbling Artist | Netherlands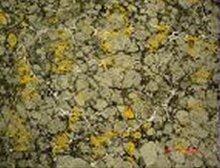 Mehmet
Mehmet is a talented Marbling artist that has attended various exhibitions, demonstrations and workshops around the world. The Turkish Water Marbling is a method of making patterned paper by transferring colour from the surface of a liquid to paper. The traditional manner of marbling paper is often called "Turkish" marbling or ebru because it originated in the old Ottoman empire of the 15th century.
Water-based inks containing ox gall as a dispersant are floated on the surface of water thickened with gum tragacanth or carragheenan moss (actually a seaweed). The colours are then drawn into patterns by means of sticks or combs, specially-prepared paper is laid gently on the surface, left for a few seconds, and just as gently removed, rinsed (to wash off dirty size or excess colour), and hung to dry.
Standard Length of Performance: Up to 5-6 hours a day
Technical Requirements: A table and a desk light need to be provided.
Photos of Mehmet
Book Mehmet
Want to book a performer, or just find out more? Give us a call on +44 (0)208 8291140 or use our online contact form via the button below.