Matador – Comedy Quick Change Act | Rishon – LeZion| Israel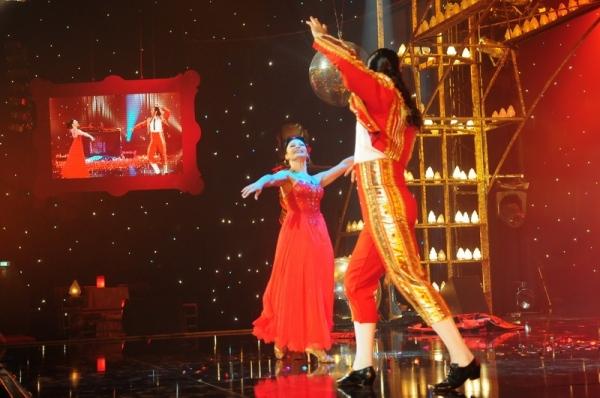 Matador
Matador is an amazing 15 Quick-Change transformation routine with magic, acting, choreography, lighting, special effects and custom made props.
Hot-blooded Flamenco and Latino choreography and Spanish music make this an unforgettable experience … and the show has a few surprises in store!
Matador follows a story line that will leave you bedazzled and roraring with laughter. The performance uses a variety of theatrical techniques to create a visually stunning and hysterically funny show.
In Israel 'Matador' have a reputation for their professionalism and outstanding performances. They have worked with Valentin Yudashkin, appeared before the President of the USA, Bill Clinton, the Princess of Monaco, Caroline, were on tour in Las-Vegas, in many European cities, in Moscow; as well as participation in a great number of shows on Israeli TV.
Previous Clients Include:
Israel Aircraft Industries
Biwater
Grosvenor House Hotel
Air Company "El Al"
Bhansali Kothari Family Royal Cliff Pattaya
Princess of Monaco
Bill Clinton
Orange
Pelephone Mobility
The Carmeri Orchestra of Ramat-Gan
Leumi National Medical Health Insurance
Israel Income Tax Department
Ericsson Mobility World
JDRF Juvenile Diabetes Research Foundation
Master Class "Motie Rubin"
Latino-Show "WOW" Eilat
Photos of Matador
Book Matador
Want to book a performer, or just find out more? Give us a call on +44 (0)208 8291140 or use our online contact form via the button below.