Galatea – Digital Walkabout Character | London | UK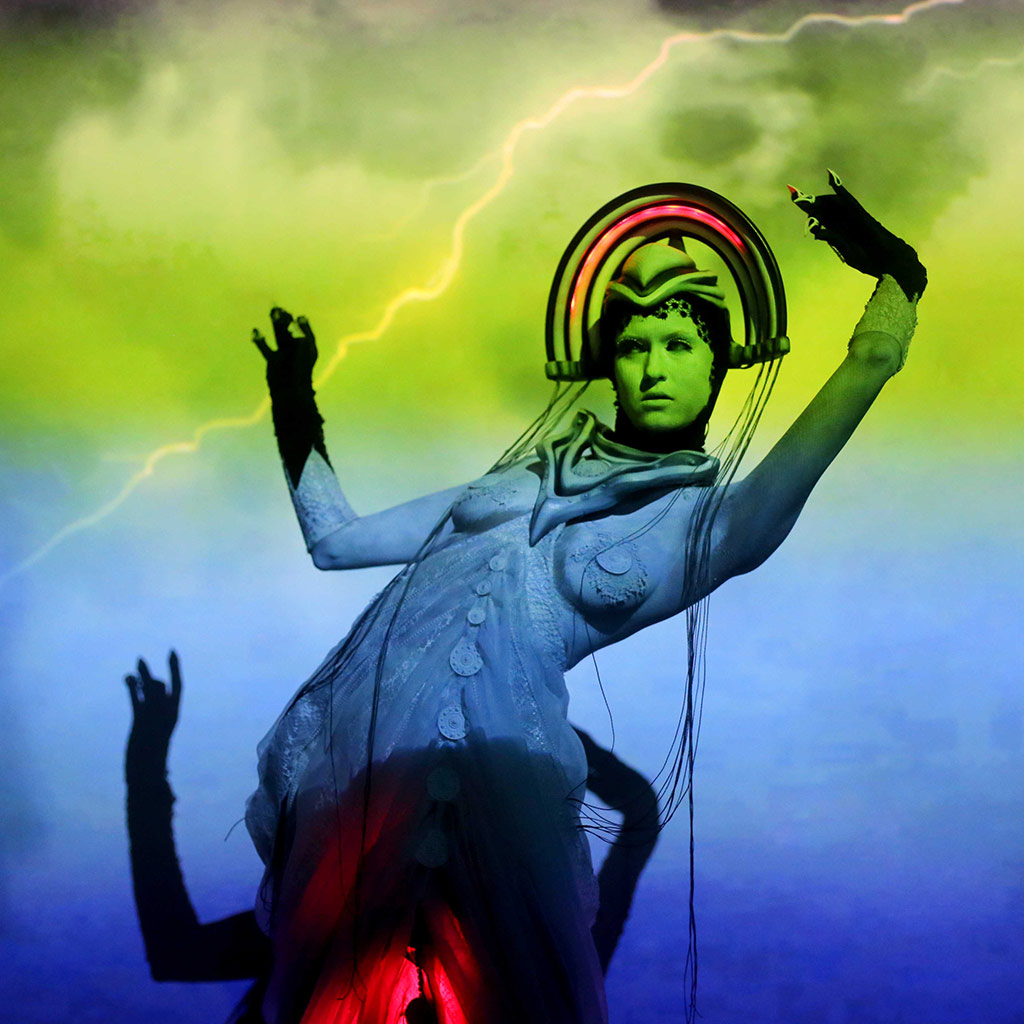 Galatea
Galatea is a walkabout act inspired by Greek ancient statues with a modern digital twist. The Human Statue moves slowly around the audience, however when she stops lights move hypnotically across her body, controlled by the performer using motion sensor gloves. A beautiful optical illusion and great visual addition to any event, be it a Corporate Event or a Private Party.

The team behind this act also designs walkabout performance pieces and characters to host and entertain at events. They incorporate wearable art and technology into their costume designs to ensure that their walkabout experiences are magical, exciting and unique.
Standard Length Of Performance:
2 x 30min

Testimonials:

"The team, with Maria at the Helm, have been a godsend when it comes to being outstanding with the events I have produced. Not only are they second to none on and off stage but their passion for their amazing and unique acts is something I am in awe of. They have impressed my clients across the globe from MTV in Moscow to the glitterati of Home House members club in London. I yearn to used them again and again and I always look forward to their new twists to their magical theatrical spectacles. I highly recommended their services and You and your guests will be left awes struck."
– Beau Productions

"The most fun I have had since being born!"
– Jon Snow, Channel 4 News Reporter
"Having worked with Maria and Nestor from the studio for several years including hosting their performances at Kinetica Art Fair, I am hugely impressed by their energy, enthusiasm and technical skill. They are experts at creative innovation and experimentation, and their performances are dynamic and powerful, delivering awe-inspiring audience experiences."
– Kinetica Museum

"Your installation was the highlight of the exhibition"
– Tate Liverpool

Previous Clients Include:

Tate Museum
Barbican Centre
MTV
Nissan
Smirnoff
Golin Agency
St John's hospital
Glastonbury festival
Boomtown festival
Wilderness festival
Photos of Galatea
Book Galatea
Want to book a performer, or just find out more? Give us a call on +44 (0)208 8291140 or use our online contact form via the button below.