Fire Troupe by Tory – Fire Performers | North West | UK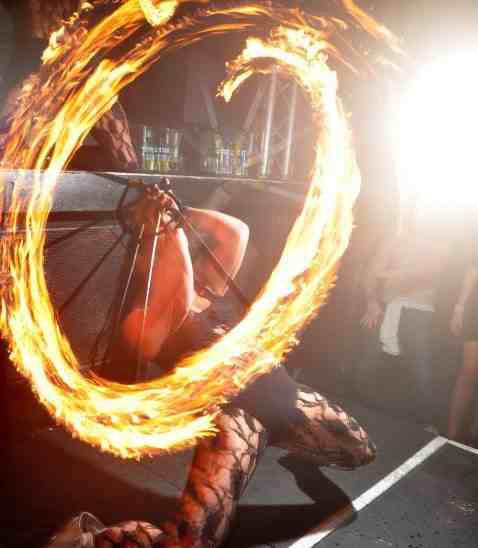 Fire Troupe by Tory
There is no better way to raise the temperature in the room than a team of fire artistes. Their performers are trained with numerous fire skills including Poi, staff, eating, breathing, fans, palms, hoop, umbrella, snakes, clubs and sticks. They can perform as a freestyle performance or they can also choreograph themed shows to suit any events requirements. These fire performers are mesmerising and will literally light up your event, be it a corporate event or wedding or festival.
Photos of Fire Troupe by Tory
Book Fire Troupe by Tory
Want to book a performer, or just find out more? Give us a call on +44 (0)208 8291140 or use our online contact form via the button below.