Edible Mist Orbs – Edible Mist Machine | London | UK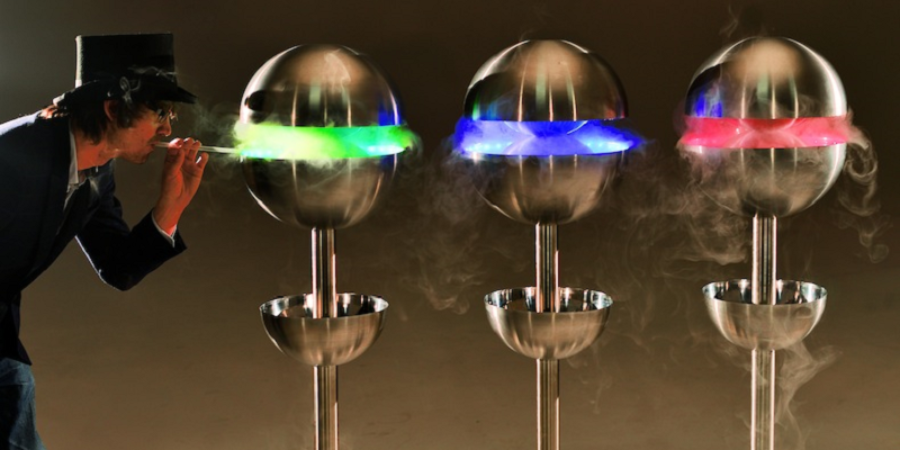 Edible Mist Orbs
From chocolate to apple pie, smoked bacon or even lobster, the Edible Mist Machine produces delicious edible mist in a range of over 200 flavours.  Created by the award winning experimental food inventors Lick Me I'm Delicious, the machine uses ultrasonic vaporisation to create a microscopic mist which you suck up through a straw to get an instant flavour hit.
'It's a pretty fun machine, the range of flavours is massive and we can also produce you a personalised mist from pretty much anything in the World like your favourite book or even your hair.  AND it's zero calories.'
– Charlie Francis, Creator
'It's interesting to see how clients are using them, we've had bookings for minty palate cleansers, double flavour hits; strawberries and cream, bacon and chocolate and then clients who want to completely flavour theme their event with multiple funfair flavours like cotton candy, toffee apple and popcorn'.
– Charlie Francis, Creator
Testimonials:
"They have supported us on numerous occasions over the past year at our most prestigious events, Our clients have been amazed, blown away and intrigued by the range of products provided with the Edible mist orbs being a show stopper every time. The team are professional, the flavours match every situation and the Mist machine itself is certainly one of the most talked about innovations I have seen at any event."
– Private Client
Photos of Edible Mist Orbs
Book Edible Mist Orbs
Want to book a performer, or just find out more? Give us a call on +44 (0)208 8291140 or use our online contact form via the button below.