Danger Duo – Extreme Circus Act | UK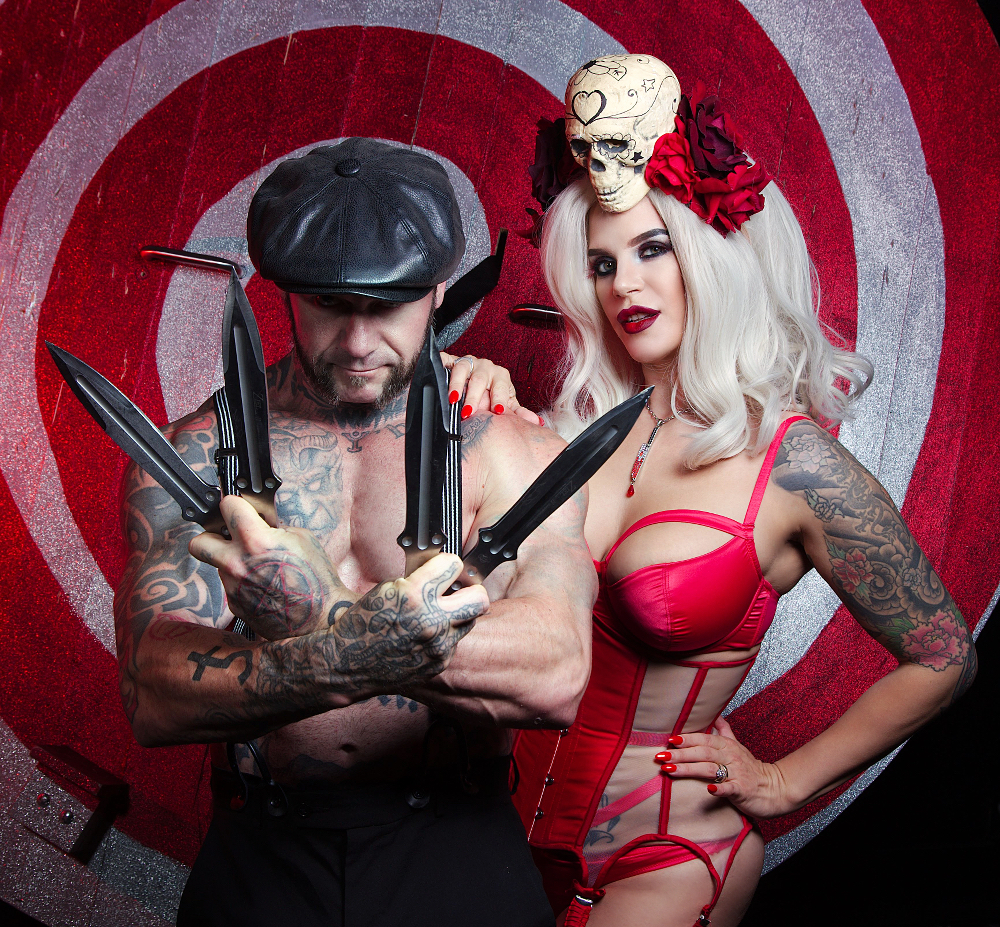 Charlie and Rachel are a husband and wife duo who specialise in knife-throwing, taking traditional vaudeville stunts from yesteryear and transforming them for a modern audience. They use a lot of highly unusual handheld targets, sword-swallowing, fire knives and axes to create an incredible, dangerously different show. They also have a vertical spinning knife board which features 2 target girls, one on either side for the ultimate visual spectacle of a finale! Danger Duo have received a lot of attention for their viral Instagram videos and their ability to update a classic act into something modern, sexy, funny and with a lot of personality. They are an act that your guests will be talking about for weeks after the event.
Testimonials:
"From the moment they step on stage this power couple dazzle us, all blonde bombshell and man mountain muscles… Unique skills, charismatic performance, dazzling costumes – put together in a riotous tour de force."
Tina Warren – Producer, Club Noir Corporate Booker
"Mad, bad, dangerous…and totally glorious!"
Joe Black, Producer
Previous clients:
Scottish Culture Awards 2016
St John's Hospice
Eastern Institute of Technology (EIT), New Zealand
Stirling Arts Council
The Hotrod Hayride Rockabilly Car Show
Bram Stoker International Film Festival 2016
Set times:
Sets can run anywhere from 5 minutes to 30 minutes depending on what is required. Danger Duo can perform a single act or, if joined by 2 other performers, can put on a fully self-contained 2 hour show.
Technical requirements:
At least 30 mins stage time for setup and health and safety.
A stage space at least 10 feet wide and 8 feet deep.
The audience must be at least 3 feet away.
Photos of Danger Duo