Clean Art – Pavement Artists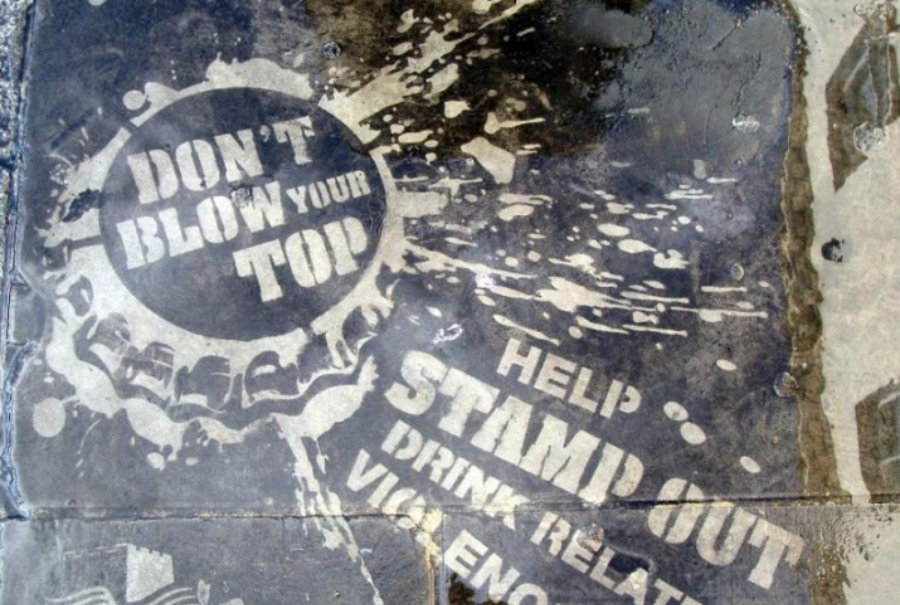 Clean Art involves taking a stencil of your advert and cleaning over it, leaving behind a bright, fresh, crisp image of your brand on the pavement.
Clean Art is a very effective tool for getting your message onto the streets. Very simply, we take your advert and clean it onto dirty pavements in targeted locations. Forget expensive poster sites and billboards, they don't work for most companies. Clean Art is a proven and very cost effective form of advertising. Don't just take our word for it though, give it a go.
Stencils are 800mm Long x 800mm wide and production is is re-usable. All Adverts are photographed digitally and the photo's are put online the day after the campaign for you to download and use for PR etc.
Some Clean Art Results Include:
ING Car Lease gained 11 new corporate clients after Clean Art advertising.
Kia Cars had 134,000 hits on their Soul website before TV advertising began.
STA Travel had 900 visitors to their site on first night of campaign.
ING Belgium gained over £100,000 of free publicity and resulted in 5,132 extra mortgages sold in 1 week!
Time Scales:
Production of template requires artwork to be received 2 weeks prior to the actual date of the campaign. Although they can turn campaigns round in shorter times.
The artwork lasts between 1 & 3 weeks depending on location / footfall etc.
Councils will not grant permission for clean advertising for various reasons ranging from embarrassing them for dirty pavements through to not being able to license it for advertising revenue. Although Clean Art have carried out several campaigns for the councils themselves, clean advertising is a guerrilla activity although Clean Art issue the client's with terms and conditions stating that they take full legal responsibility for the campaigns.
Testimonials:
"It worked a treat, we got a massive reaction from agents which just proved the campaign had worked! Clean Art stencils generated fantastic talk about among the exact audience we were after – homeowners going into estate agents to sell their house! From Day 1 of the brief, the Clean Art team totally got what we were trying to do, and worked really hard to help ensure the guerilla street campaign was a success. They are real professionals and will go the extra mile at every length to ensure that the activity is a success and the client is 100% happy. All in all, I can't recommend the team highly enough and the street activity was excellent value for money."
– Lexis PR
"We are very happy with the result of this campaign and enjoyed working with Clean Art very much."
– ING Marketing
Previous Clients Include:
The Conservative Party I
NG Bank
Camelot
Disney
Nike
Puma
Carphone Warehouse
Budweiser
Jim Beam
Kia Cars
Cheshire Police
Specsavers
Absolut Vodka
Gumtree.com
The Sun
Virgin Media
Crucible Theatre
Zavvi
The Eye – Movie
NHS
Randstad
Opal-Telecom
Future Lawyers
BIBA
Brunswick Shopping Centre
Liverpool Playhouse
St David's Shopping Centre
Domino's Pizza
Kent Highway Authority
Norwich and Peterborough Building Society
Betfair
Barefoot Wine
STA Travel
Clean Art are pavement artists in the UK, perfect for privates parties, university ball entertainment, company summer party entertainment, corporate party entertainment, corporate event entertainment, office party entertainment, high end entertainment, drinks party entertainment, awards dinner entertainment, award ceremonies, special events entertainment, hotel residency entertainment, nightclub residency entertainment, shopping centre entertainment, product launches, exhibition stand entertainment, sporting entertainment, conference entertainment, international event entertainment.
Photos of Clean Art