Andra Day – Famous Singer | USA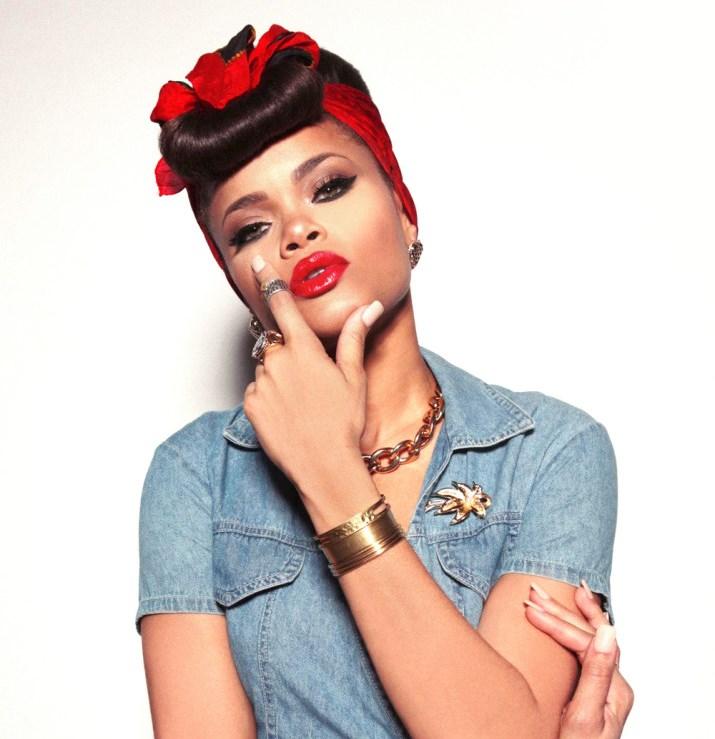 Andra Day
Hiring a celebrity to endorse your brand, service or event is very simple. Contraband is the UK's top booking agent, with friendly, experienced account managers who guarantee you the best deal possible.
Andra Day is available to book for a variety of corporate events. We work in direct association with her representative as her preferred booking agent.
2015 saw R&B, jazz singer/songwriter Andra Day team up with icon Stevie Wonder in a Christmas duet for Apple's 2015 festive video advert. Her track 'Rise Up' was also selected by Beats By Dre for a campaign featuring tennis superstar Serena Williams with Apple Music's Jimmy Iovine revealing the song 'stopped me in my tracks'.
Andra Day attended the School of Creative and Performing Arts (SCPA) in San Diego, California where she majored in Vocal Performance. She has been featured in a number of videos that aired on CBSnews.com, Vans.com, and GlobalGrind.com, among others. On October 5, 2012, Day released a cover of Jessie J's "Mamma Knows Best" that peaked at #2 on the YouTube Music Charts and #24 that resulted in her signing to Warner Bros. Records.
Her debut album, Cheers To The Fall, was released on August 28, 2015.[6] The album was produced by Adrian Gurvitz and Raphael Saadiq, and featured Questlove, James Poyser of The Roots, DJ Jazzy Jeff and The Dap-Kings of Sharon Jones & The Dap-Kings. Spike Lee directed the video for the first single from the album, "Forever Mine", after hearing Day perform at Sundance Film Festival. Day performed her second single "Rise Up" at the 2015 BET Awards. She is featured on the soundtrack of the Netflix original documentary, What Happened, Miss Simone? She was also featured in Rolling Stone's "10 New Artists You Need to Know" for July 2015. NPR's Katie Presley has praised her singing by saying it has "Eartha Kitt's unflappable confidence, Amy Winehouse's effortless grasp of classic jazz, Billie Holiday's access to raw emotion and Adele's range and pop sensibility."
Day performed at the 2015 Special Olympics World Games Closing Ceremony on August 2, 2015, alongside Carly Rae Jepsen and O.A.R. and opened the August and September dates of Lenny Kravitz' tour in 2015. She also performed at the 2015 365 Black Awards, and performed her single "Rise Up" on ABC's Good Morning America on August 27, 2015.
On December 7, 2015 Day received two nominations at the 58th Annual Grammy Awards including Best R&B Performance for "Rise Up" and Best R&B Album for Cheers to the Fall.
Photos of Andra Day
Book Andra Day
Want to book a performer, or just find out more? Give us a call on +44 (0)208 8291140 or use our online contact form via the button below.